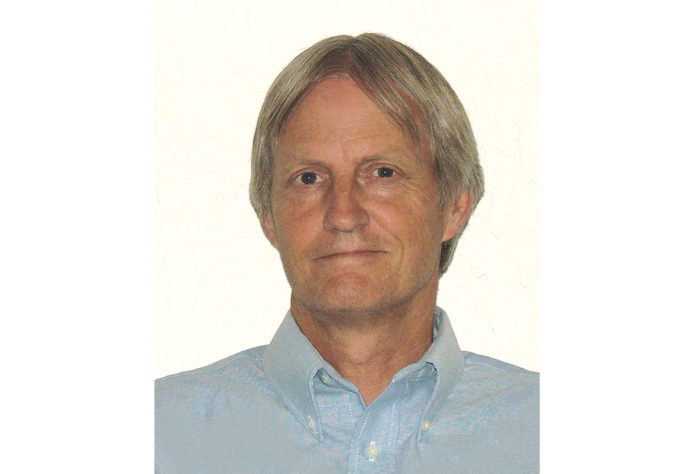 by Craig Pendleton
The new normal of operations continues to evolve. Loyal customers, in most cases the most profitable gaming customers, have returned. In the beginning of reopening businesses during COVID, casinos led with some of the most comprehensive and stringent health and safety protocol practices. Often casinos were the first place consumers attempted to revisit.
Profits soared due to the highest ROI players returning first and the fact that the majority of unprofitable amenities remained closed. Strong "gaming-centric" players seemed to accept these changes in the visit experience, including conversion to non-smoking, scarcity or lack of food and beverage, little if any entertainment, and minimal group mingling.
Now properties are relatively "fully-reopened" but with many amenities scaled back or still closed. Often, the shortage of staffing drives the ability operators have to reopen outlets. This has allowed casinos to study amenities and determine which best serve players and drive the most profit. Some casinos are taking the time to directly ask players which outlets they really want to be brought back.
As these adjustments are made, casino operators are left with the challenge of providing player services and amenities with fewer staff members.
Strategies to Offset Missing Staff
Outsource Services that can be performed offsite or be provided onsite by other service providers instead of
utilizing casino staff. Examples include outsourcing of non-customer facing positions such as accounting,
payroll, some elements of employee services, deep cleaning, food preparation, reservations/ticket sales, PBX, surveillance – the list is lengthy.
Reinvent amenities.
Consolidate support and operations.
Use resources available from vendors and suppliers.
Free Resources From Current Food & Beverage Vendors
Many operators are not aware of the large range of services that vendors have available to them as part of being a paying customer. Often these services are provided for free to customers.
Casino food and beverage directors may have already used liquor suppliers to assist with building wine lists and beverage menus, as well as providing cocktail training and alcohol awareness training.
At this time most large broadline grocery suppliers have entered a new arena of competition with each other. Many now retain operations consultants, business consultants, R&D chefs, inventory specialists, IT/technology specialists, and equipment specialists on their staffs.
Areas of Vendor Assistance
These are some of the areas in which vendors can provide help to casino food and beverage operators:
Business Consulting – Vendor staff specialists can review outlets and make suggestions to improve and streamline operations.
Menu and Recipe Research & Development/Product Testing – Vendor staff chefs can develop new menu items and demonstrate uses of new and existing products that will fit the business providing fresh products with less in-house labor.
Menu Layout and Design – Specialists assist in taking the menu items created by your chefs and the vendor chefs, costing each item out, creating suggested selling prices and use menu engineering principals to layout and create attractive and functional menu designs. This process drives and increases sales of the most profitable menu items.
Recipe Documenting, Costing and "Real-Time" Pricing Interfaced with Order Guides – Correctly costed recipes are critical for selecting sales prices of menu items, pricing specials, calculating theoretical food and
beverage costs, and performing menu engineering.
IT/POS/Online Digital Ordering/Inventory/Accounting Interfaces – Order guides, purchase orders and automatically priced invoices can be transmitted from receiving to casino accounts payable to the vendor's accounts receivable. Specialists can assist in automation of processes between purchasing, inventory, and payable software.
Tech Marketing – Website design.
Dining Room Tech – Table control and seating.
Labor Control Tech – Scheduling and labor control software and online applications.
Ordering Tech – Online/kiosk/mobile/remote ordering, inventory and receiving. Predictive supply ordering pars automated by projected sales.
Training Resources – Vendors may have specialists that can help develop online training materials and come to the property to conduct training classes. In some cases, vendors have specialists who can train in areas that would otherwise require payment to a different dedicated outside proctor to deliver the training and testing in areas of food safety and liquor awareness training. Some services may not be free but are typically less costly than engaging third party trainers and can integrate seamlessly into other training programs created and conducted by casino vendors.
Warewashing Efficiencies and Chemical Use Analysis – Specialists can review existing equipment, procedures, results, and chemicals to make suggestions and provide training in revised processes. Guidance can also be provided for cleaning chemical usage including assistance with MSDS Compliance.
Purchasing Programs, Interfaces with Group Purchasing Organizations and Rebates – Some cost saving programs may require a commitment as a customer to a primary vendor agreement (note: this does not require purchasing everything from this vendor but following a specified level of purchasing volume or prescribed purchase of a minimum percentage amount of total purchases). Specialists review the top 20/40 purchased items by volume and dollars to find saving opportunities. These are the most critical items that will generate the largest impact when receiving the lowest pricing. Broadline distributors couple with group purchasing organizations who negotiate with major manufactures for better pricing and rebates for volume buying.
Offsite Commissary of Prepared and Custom Manufacturing – Vendors can arrange for outsourcing of food production when there is not sufficient casino staff to prepare vegetables, soups, sauces, dressings, marination, protein prep for sous vide, and in many other areas. Specialists can identify similar products available in the marketplace that closely match recipes (sometimes with a little adjustment). With sufficient volumes, custom proprietary recipes of products can be prepared for customers.
Equipment Supplying and Revised Cooking and Production with the Use of New Technology – Specialists can assist in redesigning processes and layouts with step saving new systems utilizing technology and programmable cooking equipment.
Comprehensive Application of Technology to Every Area of the Business – Which will allow staff and supervision to spend more time with customers and minimize time spent in the office on items that can now be automated.
These services often reduce or greatly eliminate administrative duties for supervisors who are either fulfilling staff positions on some shifts currently, allow more time with staff, and allow additional time to train new staff members.
Every supplier has different capabilities based upon region and proximity to major cities. For more remote customers services may be provided via online chat platform. Resources offered may also be based upon purchasing volumes. Operators should calculate the cost benefits to their business by selecting a vendor, even if a supplier has slightly higher prices than other competing suppliers, if it will result in greater financial benefits and business savings by taking advantage of a broadline of many resources offered by a supplier.
The staffing shortage challenge is not all about being forced to staff with robots, but by creatively utilizing available resources.
Craig Pendleton is President of National Foodservice Consulting, Inc. He has consulted for the past 29 years as a tribal casino specialist. He can be reached by email at [email protected] or visit www.nationalfoodserviceconsulting.com.