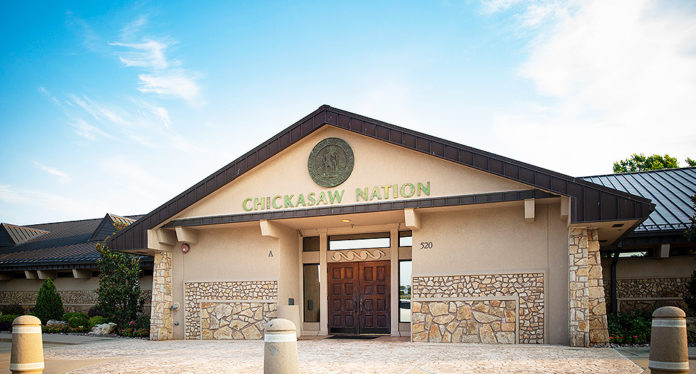 ADA, OK – Five Chickasaws were inducted into the Chickasaw Hall of Fame for their selfless leadership, civic endeavors and accomplishments. Induction into the Chickasaw Hall of Fame is the highest honor bestowed upon citizens of the Chickasaw Nation. Four of five inductees were cited personally by Chickasaw Nation Governor Bill Anoatubby, while one was honored posthumously.
Chickasaw Hall of Fame inductees include longtime Chickasaw legislator Linda Briggs; First American author, advocate and professor Amanda Cobb-Greetham; Oklahoma civic giant Carl Edwards; and master basket weaver and cultural icon Sue Fish. Benjamin (Ben) Horace Colbert, a Rough Rider in the Spanish-American War and Chickasaw tribal servant leader under Governor Douglas Johnston, was honored posthumously.
"Each of these accomplished individuals utilized their unique talents to enrich our society and make positive contributions to the Chickasaw Nation and the world in which we live," said Governor Anoatubby. "These deserving individuals will be honored for outstanding contributions to society and service to the Chickasaw people and their communities through academia, artistic works, philanthropy, and military and public service."
Linda Briggs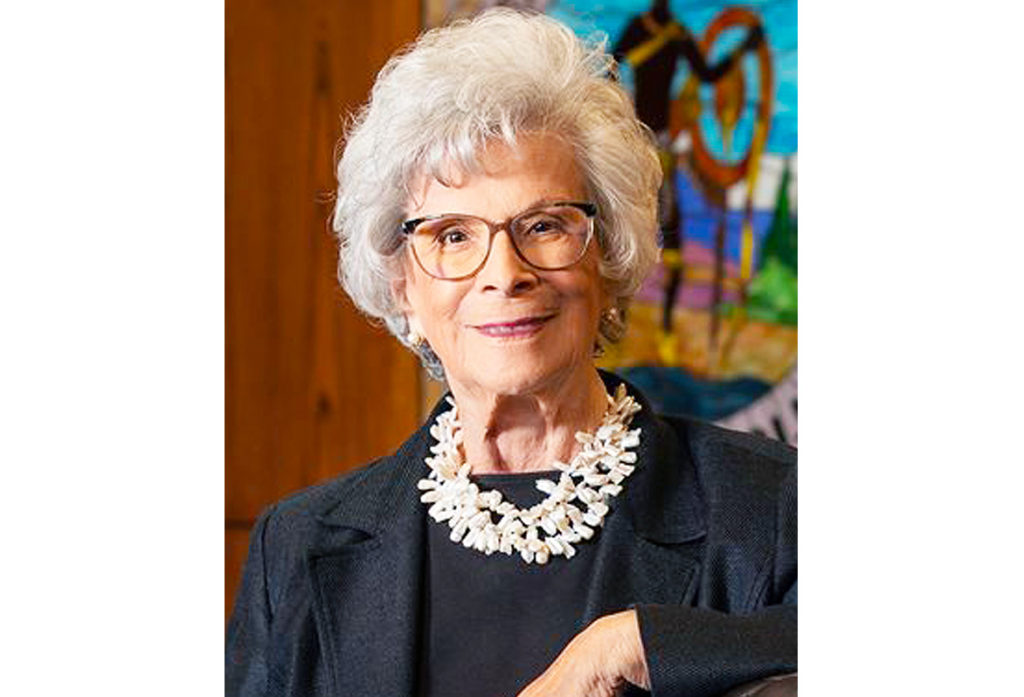 Linda Briggs was born June 1, 1932 in Love County, OK. She served as the mayor of Marietta, where she invested in the future of her community and the progress of local health care. In collaboration with Chickasaw Nation leadership, she assisted in the development of an acclaimed Critical Access Hospital and an emergency medical system that supports coverage for 522 sq. mi.
Briggs is known for having a tremendous business acumen. She understands the need to expand services and develop subsidiary businesses that would add additional revenues. Briggs, along with Chickasaw Nation leadership, worked together to implement business plans that enabled the tribe to expand into more successful business endeavors. The revenue generated growth and development for programs and services that benefit the Chickasaw people and other First Americans.
Briggs served on the Chickasaw Nation Legislature for more than 27 years, from 1994-2000 and 2001-2022. During her time on the legislature, she fulfilled four terms as Chair and five terms as Secretary. She was instrumental in the formation of the Tribal Utility Authority, which supports tribal facilities and is a multi-million dollar operation.
Briggs has served in many other community roles as well, including Marietta city treasurer, Marietta city council member, Marietta Board of Education member and on numerous Chickasaw Nation boards. She was also an alternative member with the National Congress of American Indians for 10 years.
Amanda Cobb-Greetham, Ph.D.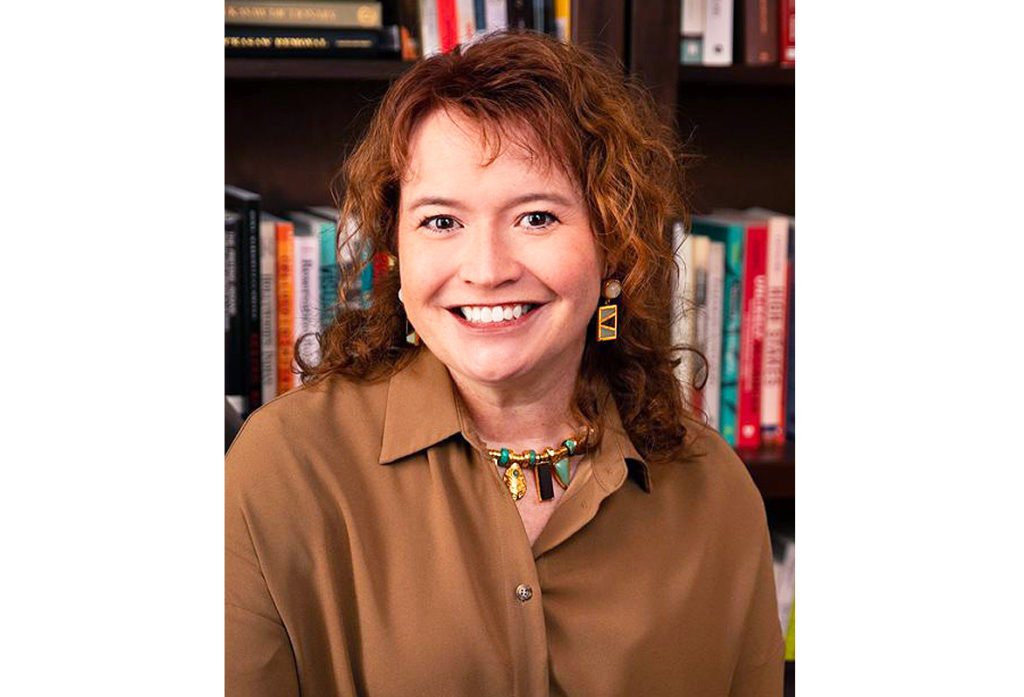 Amanda Cobb-Greetham is an award-winning Chickasaw author and professor who contributes toward the advancement of First American history, culture and academics. She currently serves the University of Oklahoma (OU) as a professor in the Department of Native American Studies. At OU, her leadership as Chair contributed to the elevation of Native American studies from a program to a department and the establishment of the recently endowed Native Nations Center for research and community engagement.
Cobb-Greetham is at work on Bright, Golden Haze: Oklahoma/Indian Identity in Myth and Memory for which she received the 2021-2022 Beatrice Shepherd Blane Fellowship at the Harvard Radcliffe Institute for Advanced Study. She has received significant recognition for her previous scholarship, winning the American Book Award for Listening to Our Grandmothers' Stories: The Bloomfield Academy for Chickasaw Females. In addition, she is the co-editor of The National Museum of the American Indian: Critical Conversations with Amy Lonetree. She has published numerous articles in peer-reviewed journals and served as the editor of American Indian Quarterly, a leading journal of Native American studies, for nine years.
From 2007 to 2012, she served her tribe as the Chickasaw Nation Administrator of the Division of History and Culture. During her tenure, she was instrumental in launching the state-of-the-art Chickasaw Cultural Center in Sulphur, OK, and directed the museums, archives, language programs, as well as the Chickasaw Press. In 2018, she received the Chickasaw Nation's prestigious Dynamic Woman of the Year Award.
Cobb-Greetham serves on the Board of Governors for the Harvard Honoring Nations project. She also served on the Board of Trustees of the Smithsonian National Museum of the American Indian for six years (Vice Chair 2019-2021). She is the Founding President of The Auntie Project, Native Women of Service, a 501(c)(3), non-profit organization.
Benjamin (Ben) Horace Colbert, 1873-1960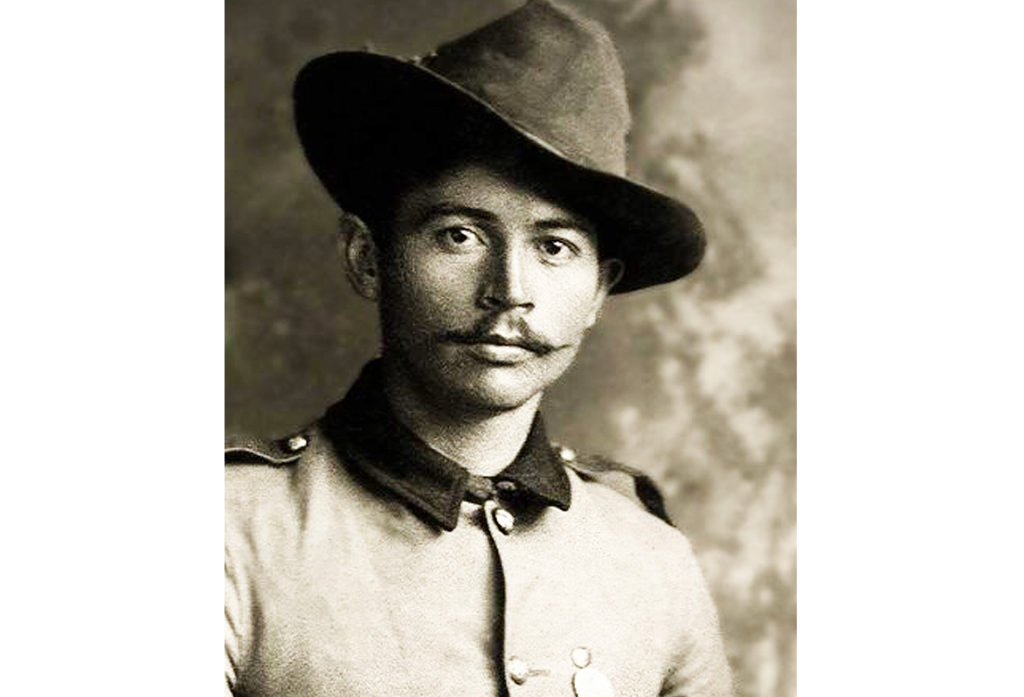 Benjamin Colbert was born March 24, 1873 at Colbert Station, Indian Territory. He was a descendant of Chickasaw leaders, a friend of U.S. President Theodore Roosevelt and served during Chickasaw Nation Governor Douglas H. Johnston's administration. Colbert served his country in three wars, two in uniform and one repairing airplanes.
Colbert met President Roosevelt in San Antonio, TX in 1898. After an interview with the future president, he enlisted in the First United States Volunteer Cavalry. He became a member of the Rough Riders and soon set sail for Cuba, landing in Daiquirí. He maintained a diary throughout his military service, which is now housed at the Oklahoma History Center in Oklahoma City, OK.
Colbert fought in every battle during the Spanish and American War: Las Guasimas, San Juan Hill (distinguished services) and Santiago. He was also assigned as Secretary to Col. Roosevelt.
After the war, Colbert served as Secretary to Governor Douglas H. Johnston of the Chickasaw Nation. He was later appointed a member of Governor Johnston's cabinet and national agent for the Chickasaws. He also fulfilled the role of Clerk Pro Tempore of the Chickasaw Senate in 1899.
In 1902, President Roosevelt selected Colbert as the United States Marshal of the Southern District Indian Territory, making him the youngest marshal ever appointed. After his term as marshal, he returned to Tishomingo, OK, and later rejoined the military during World War I. He enlisted in machine gun officers training school where he taught as an instructor.
Colbert was also in a secretary role for State Rep. Ulysses S. Stone from 1928-1938 and lived in Maryland. He later returned to Oklahoma and was employed by Spartan Aeronautics repairing planes used during World War II.
Carl Edwards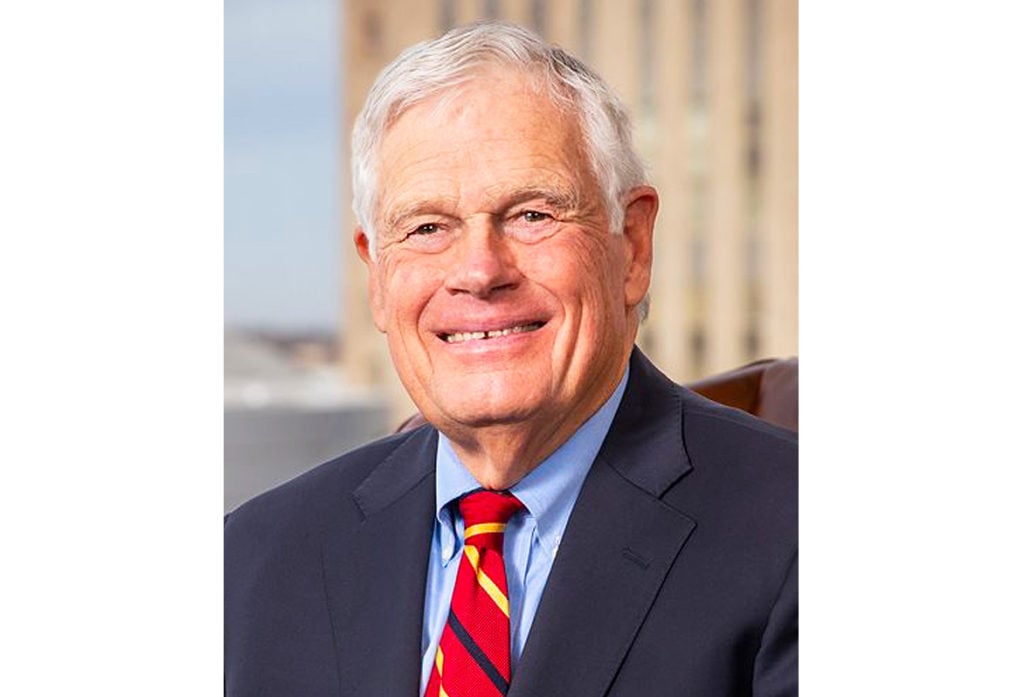 Carl Edwards was born July 8, 1948 in Amarillo, TX, and is a descendant of famed Chickasaw rancher, Montford T. Johnson. He entered the U.S. Naval Reserves as a student at the University of Oklahoma and graduated from Naval Officer Candidate School with a commission in Naval Reserves in 1970.
In 1979, Edwards formed Price Edwards Henderson & Co., now known as Price Edwards & Co., the largest Oklahoma-based commercial real estate service company. He is also a manager of PEC Investment Properties LLC, an affiliate of Price Edwards & Co.
Edwards was elected as OKCityan of the Year in 2011 and was named king of the Beaux Arts Society. He was awarded the Dean A. McGee Lifetime Achievement Award for his contributions to downtown Oklahoma City in 2013, and in 2017 was awarded Man of the Year by the Commercial Real Estate Council.
Edwards has served in numerous roles in business and civic organizations, including President and Chief Executive Officer of the Oklahoma Business Roundtable, Chairman of the Board of Trustees of the Presbyterian Health Foundation, Chairman of the Greater Oklahoma City Chamber of Commerce, Chairman of The United Way of Metro Oklahoma, Chairman of the Oklahoma City Metropolitan Area Public Schools Trust (MAPS for Kids Trust), among other prominent roles.
Sue Fish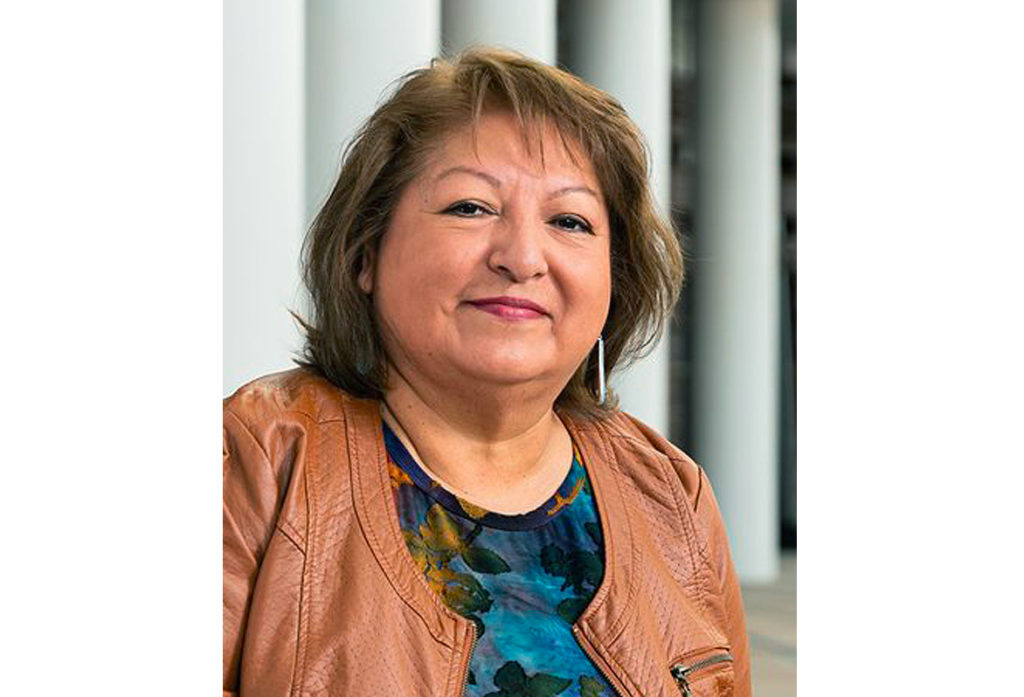 Chickasaw artist Carolyn Sue Fish was born Aug. 14, 1957. After college, she began 10 years of service to the Chickasaw Nation, serving as special assistant to Governor Bill Anoatubby. In 1989, Fish and her family moved to Norman, OK, where she served as Managerial Associate for the University of Oklahoma's American Indian Institute for 17 years. She currently is the Administrative Manager for the First Americans Museum in Oklahoma City, OK.
Fish's passion for basket making began 30 years ago. She learned the skill from her cousin, the late Betty Dodd, during a Chickasaw Nation art class that was offered in the late 1980's. Since that time, she has continued to hone her craft and share the gift of basket making through classes at schools, universities, museums and various events. She also assists other tribes in basket preservation.
Fish serves as Vice President of the Oklahoma Native American Basket Weaver's Association and is a member of the Oklahoma Basketweavers Guild. Her art pieces are on display at the Chickasaw Cultural Center and the Artesian Art Gallery in Sulphur, OK, and Chickasaw Nation Homeland Affairs in Tupelo, MS.
Baskets made by Fish are also included in the Chickasaw Renaissance book, authored by Phillip Carroll Morgan and featured in the film First Encounter, part of the Chickasaw Heritage Series.
In 2016, Fish received the prestigious Chickasaw Nation Silver Feather Award for preserving and revitalizing Chickasaw basketry and her contributions to Chickasaw culture.
Fish has been involved with the Indian Falls Creek Baptist Assembly Board of Directors planning family church camps in Davis, OK, for more than 25 years. She is also a proud member of Cornerstone Indian Baptist Church in the Little Axe community in Norman, OK.