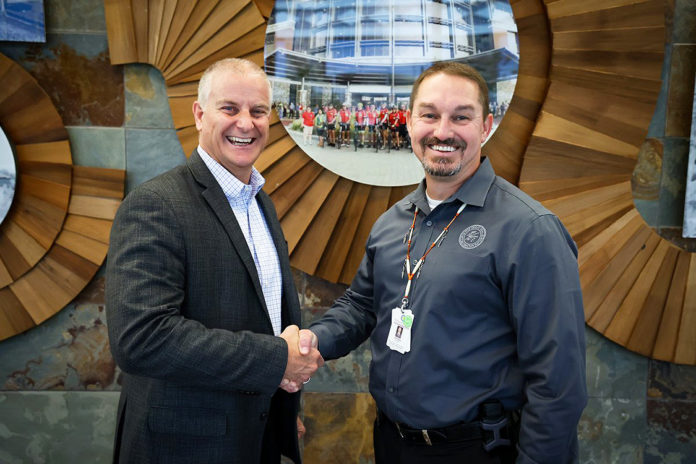 WASHINGTON, D.C. – FEMA Administrator Deanne Criswell recently announced that, for the first time in the National Advisory Council's history, a tribal representative was appointed as Council Chair. Jeff Hansen, Director of Community Safety for the Choctaw Nation of Oklahoma previously served as the Vice Chair of the Council for four years, working alongside Chair W. Nim Kidd, Chief of the Texas Division of Emergency Management.
"The National Advisory Council brings together diverse voices and viewpoints to help us better identify and address the emergency management challenges facing FEMA and our nation," said Criswell. "I am proud to share that, for the first time in its history, a tribal nation representative will serve as the Chair of the Council. Jeff Hansen, of the Choctaw Nation of Oklahoma, dutifully served four years as Vice Chair of the Council and I am confident he will continue to serve our nation well in this new role. Additionally, beginning in 2023, the size of the council will grow from 35 to 40 members, including positions designated on climate change. These new positions will allow FEMA to be better informed as we carry out our mission of helping people before, during and after disasters."
The National Advisory Council advises the FEMA administrator on all aspects of emergency management, including preparedness, protection, response, recovery and mitigation for disasters and national emergencies. Council members represent a substantive cross-section of officials, emergency managers and emergency response providers from state, local, tribal and territorial governments, the private sector and non-governmental organizations. Since its creation in 2006, the Council has provided nearly 400 recommendations to FEMA on a variety of key emergency management topics.