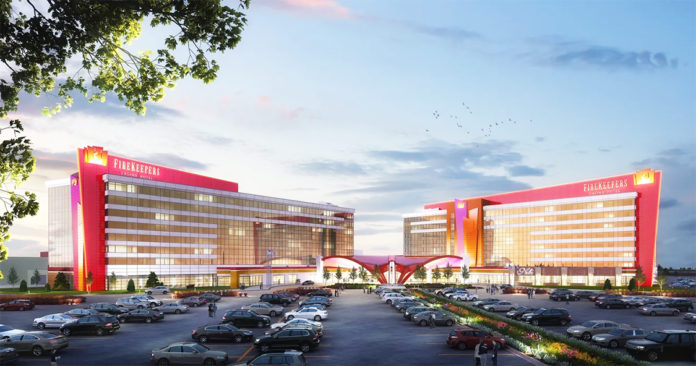 BATTLE CREEK, MI – FireKeepers Casino Hotel has announced the upcoming launch of a new gaming and dining experience with Fortune 8 Noodle Bar, an all-new Asian themed dining venue, as well as a dedicated mini Baccarat gaming area. 
Fortune 8 Noodle Bar, spanning approximately 900 sq. ft., will offer seating for 25-30 people, with a thoughtfully curated blend of low and bar height seating. Adding a touch of community and fostering a friendly and welcoming atmosphere, a spacious communal table will occupy the heart of the restaurant space. The venue provides a convenient grab-and-go option for patrons as well.
Complementing the culinary innovation of Fortune 8 Noodle Bar, FireKeepers is also introducing a dedicated Baccarat gaming area encompassing an expansive 2,200 sq. ft. The Baccarat area will boast seven mini Baccarat tables, catering to the growing popularity of the game. Construction for these additions commenced on May 8. A target opening is set for late summer.