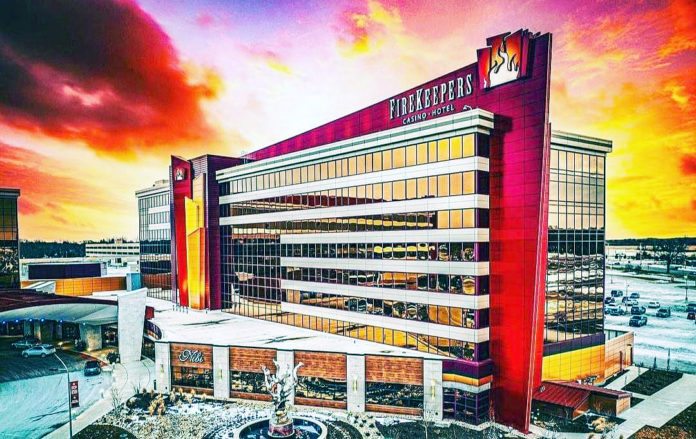 BATTLE CREEK, MI – FireKeepers Casino Hotel has announced its pledge to sustainable business practices by joining the renewable energy program offered by Consumers Energy. Through its enrollment in the program, FireKeepers will not only source 100% of its electricity from renewable power sources, but will also save over 273,000 metric tons of carbon dioxide, reinforcing its dedication to clean and renewable energy sources for the next 20 years.
In a step towards environmental responsibility, FireKeepers has committed to match its energy consumption of approximately 31,527 megawatt-hours per year with clean, renewable energy sources. This substantial effort reduces Michigan greenhouse gas emissions equivalent to taking approximately 61,000 gasoline-powered passenger vehicles off the road or recycling approximately 13,500 garbage trucks of waste instead of sending it to landfills.
Consumers Energy, Michigan's largest energy provider, has been working to bring the state closer to a cleaner energy future through its renewable energy program. FireKeepers Casino Hotel becomes the first casino in Michigan to join the program. By doing so, FireKeepers leads the way in highlighting the importance of sustainable practices within the gaming industry and beyond.
"Joining this partnership is just one of the many ways FireKeepers is making significant strides towards a greener future, fostering an environmentally friendly approach to business operations," said Frank Tecumseh, CEO at FireKeepers. "By embracing the latest in sustainable technology, FireKeepers is leaving behind our older solar panels and stepping into the future of sustainability."
"Consumers Energy is excited to work with FireKeepers and other Michigan businesses that share our commitment to protecting the planet," said Eric Clinton, Consumers Energy's Director of Renewable Products. "Their promise to be powered with clean energy will help develop new carbon-free energy sources here in Michigan."
Businesses joining Consumers Energy's renewable energy program agree to match energy they use with wind and solar energy that the energy provider develops in Michigan. Over two dozen employers are currently in the program.