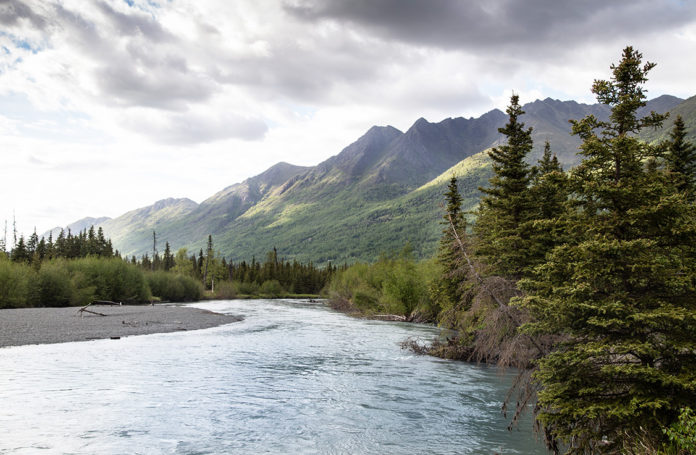 WASHINGTON, D.C. – The Department of the Interior and the Department of Commerce's National Oceanic and Atmospheric Administration (NOAA) will hold tribal consultations with Alaska Native leaders and subsistence users on fisheries protection and restoration at two locations on Oct. 5 and 7. The sessions will take place in person and virtually. 
Department of the Interior Assistant Secretary for Fish and Wildlife and Parks Shannon Estenoz, Assistant Secretary for Indian Affairs Bryan Newland, Principal Deputy Assistant Secretary for Land and Minerals Management Laura Daniel-Davis, and Senior Advisor for Alaska Affairs Raina Thiele will be joined in person by NOAA Deputy Assistant Secretary for International Fisheries Dr. Kelly Kryc, as well as staff from both Departments. NOAA Administrator and Under Secretary of Commerce for Oceans and Atmosphere Dr. Richard Spinrad and NOAA Assistant Administrator for the National Marine Fisheries Service and Acting Assistant Secretary for Oceans and Atmosphere Janet Coit will participate virtually.
Subsistence practices are vital to the lifeways and cultures of Alaska Native communities, which depend heavily on subsistence fishing practices for nutritional, social, economic and traditional cultural needs.  This is the first-ever nation-to-nation consultation focused specifically on fisheries protection in Alaska.
In January, the Departments of the Interior, Agriculture and NOAA held a virtual listening session and government-to-government consultations on how the Federal Subsistence Management Program can better protect and facilitate Alaska Native subsistence needs. The consultations announced will further inform the Biden-Harris administration's work to improve federal subsistence policy and the management of resources important to Alaska Native communities.