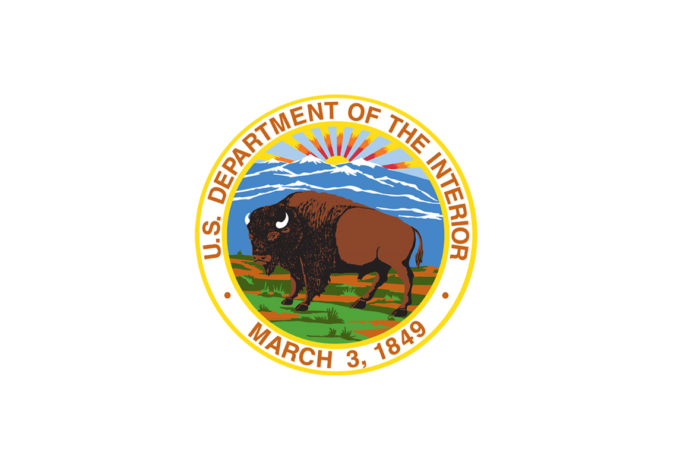 WASHINGTON, D.C. – A coalition of federal agencies are working together to address the issue of how to close the digital divide and increase internet access across Indian Country. The Department of the Interior and the Institute of Museum and Library Services are partnering with the Department of Agriculture's Rural Development Service and the Department of Commerce's National Telecommunication and Information Administration (NTIA) for the 2021 National Tribal Broadband Summit, taking place throughout the month of September as a virtual event due to the COVID-19 pandemic. 
The National Tribal Broadband Summit offers a platform for leaders across the broadband development ecosystem to share best practices, new ideas, and lessons learned from their real-world experience of bringing high-speed internet to tribal businesses, governments, and homes. 
"Tribes have been left further behind in the digital divide than most areas of the country due to the consistent lack of infrastructure investment in Indian Country," said Secretary of the Interior Deb Haaland.  "This summit represents an opportunity to leverage the Biden-Harris administration's all-of-government approach to help ensure the federal government lives up to its responsibilities to tribal communities by bringing broadband to Indian Country, fueling economic development, and ensuring everyone has opportunities to succeed." 
"As the pandemic has shown us, access to high-quality, affordable broadband has never been more important," said Secretary of Commerce Gina M. Raimondo.  "On tribal lands, the digital divide is especially stark. The Biden-Harris administration is committed to a whole-of-government effort to close this divide and fully connect Indian Country to the Internet. I'm proud to partner with Secretary  Haaland  and Secretary Vilsack on this collaborative effort to work with Tribal Nations to implement broadband investments as effectively as possible." 
"Broadband internet is necessary for Americans to do their jobs, to participate equally in school learning, health care, and to stay connected. Yet, by one definition, more than 30 million Americans live in areas where there is no broadband infrastructure that provides minimally acceptable speeds – a particular problem in rural and Native American communities throughout the country," Secretary of Agriculture Tom Vilsack said.  "Under the leadership of President Biden and Vice President Harris, USDA is committed to ensuring historic funding measures from the American Jobs Plan, and soon the Bipartisan Infrastructure Deal, are equitably spread out across the communities who need these investments the most, including and specially in Native American communities." 
"The Tribal Broadband Summit is the most important forum for the technology needs of the First Nations and tribal lands during what has been one of the most challenging moments in modern tribal history," said Crosby Kemper, Institute of Museum and Library Services  Director.  "Having recently visited Pueblo libraries in New Mexico, I can attest the invaluable importance of this effort to bring virtual education, health care and job support, and tribal community information to everyone." 
Registration is now open to tribal  leaders; representatives of  tribal  organizations,  tribal  colleges and universities, and schools and school districts serving under-connected Native students;  tribal  libraries, museums, and cultural centers; private sector stakeholder organizations; and federal program managers and policymakers. Participants will leave with tools to help them bridge the connectivity gap in Indian Country and unlock doors to opportunities that broadband access can provide. 
As the pandemic has forced students to shift their learning online and numerous people into telework, the need for home broadband access has become increasingly apparent and critical.  The Federal Communications Commission (FCC) estimates that 18 million Americans still have no home access to high-speed, defined as a download speed of 25 megabits per second, internet service. Tribal lands are some of the most digitally disconnected areas in the U.S., where 1.5 million people lack basic broadband and wireless services. And, according to a 2018 report by the Commission, approximately 35 percent of those living on tribal lands lack broadband access. 
Service providers, engineers, researchers, funders, regulators, anchor institutions, telehealth and distance learning specialists, tribal governments, organizations and institutions, and other key players from across the country are invited to submit their best projects, programs, or initiatives in planning, constructing, delivering, and using tribal broadband networks to be presented at this year's summit. 
Individuals interested in attending  this year's event  can register here or visit the 2021 National Tribal Broadband Summit website  for more information.