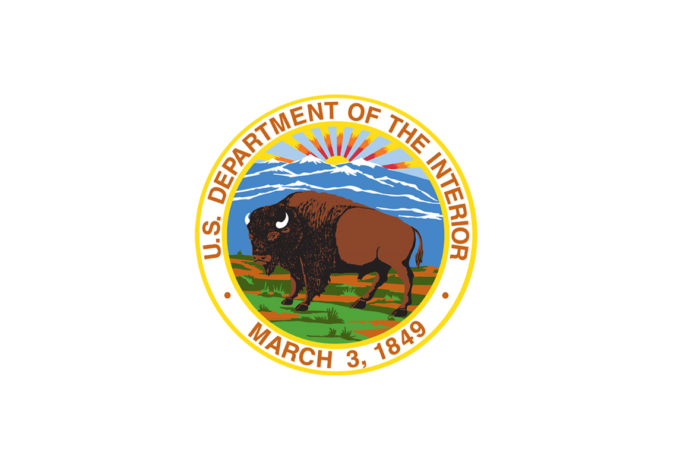 WASHINGTON, D.C. – A coalition of federal agencies has announced next steps as part of the Biden-Harris administration's all-of-government approach to addressing how to close the digital divide and increase internet access across Indian Country and the Native Hawaiian Community.  The Department of the Interior and the Institute of Museum and Library Services are partnering with the  Department of Agriculture and the Department of Commerce's National Telecommunication and Information Administration (NTIA) for the 2022 National Tribal Broadband Summit, taking place virtually throughout the month of September.
The National Tribal Broadband Summit offers a platform for leaders across the broadband development ecosystem to share best practices, new ideas and lessons learned from their real-world experience of bringing high-speed internet to tribal governments and tribal and Native Hawaiian Community businesses, organizations, and homes.  Federal partners, tribal and Native Hawaiian Community broadband industry experts, and other participants will discuss how to make the best use of President Biden's Bipartisan Infrastructure Law and Federal Broadband Connectivity Grant funds for tribes, and how to plan for the future of wireless networks and digital economies on tribal lands and across Native Hawaiian communities. The Bipartisan Infrastructure Law provides a $65 billion investment to expand affordable, high-speed internet to all communities across the U.S.
Registration is now open to tribal  leaders; representatives of tribal organizations; tribal  colleges and universities, and schools and school districts serving under-connected Native students; tribal  libraries, museums, and cultural centers; the Native Hawaiian community, including Native Hawaiian education programs; private sector stakeholder organizations; representatives from state governments supporting high-speed internet expansion on tribal lands; and federal program managers and policymakers.
Tribal lands are some of the most digitally disconnected areas in the United States, where 1.5 million people lack high-speed internet services.  According to a 2018  report by the Federal Communications Commission, approximately 35 percent of those living on tribal lands lack broadband access.  Likewise, 34 percent of Native Hawaiians reported insufficient access to digital services and internet connectivity. As COVID-19 forced students to shift their learning online and numerous people into telework, the need for home broadband access across Native communities became increasingly apparent and critical. 
Service providers, engineers, researchers, funders, regulators, anchor institutions, telehealth and distance learning specialists, tribal governments, organizations and institutions, and other key players from across the country  are invited to submit  their best projects, programs or initiatives in planning, constructing, delivering and using broadband networks across Indian Country and the Native Hawaiian Community to be presented at this year's summit.  Submissions are encouraged to include content from federally recognized tribes, tribal partners, or the Native Hawaiian Community.