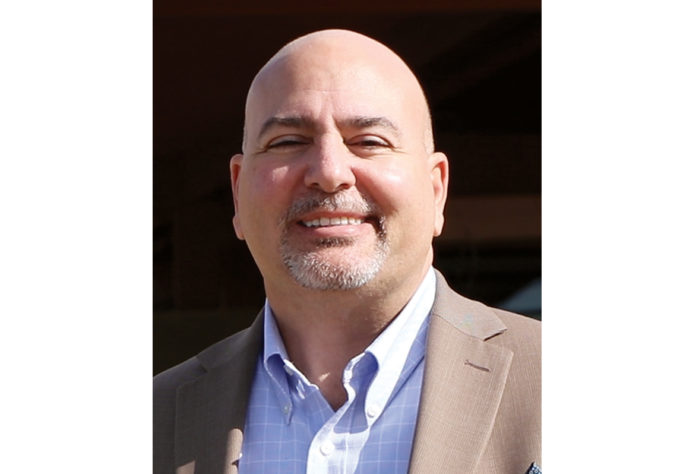 We spoke with Matthew Mingrone, General Manager of Eagle Mountain Casino in Porterville, CA. With a 31-year career across ten casinos, Mingrone offers unique insights on his approach to leadership and discusses the challenges and opportunities at Eagle Mountain.
The all new Eagle Mountain Casino is scheduled to open soon off Highway 65 in Porterville. The new property will double in size, growing to over 100,000 sq. ft., featuring new dining options, 1,750 slot machines, 20 table games, and a state-of-the-art event center.
Here is what he had to say…
What is your personal approach to leadership?

I have always been taught that this business is all about people. I've learned from past bosses, supervisors, directors and general managers, that this has to be not only a philosophy, but a priority. I'm a hands-on type of leader and try to lead by example. I'm down on the floor quite a bit and visit the casino floor several times during the day to say hello and ask team members their feelings on work-related issues or concerns. I see myself as a facilitator more than anything. I need to make sure our team has everything they need to succeed, including respect and recognition.
Have you had important mentors over the years that have informed your leadership style?

I've been fortunate to have had several great mentors over my 31 years in this industry. Two that come to mind include Don Kennedy, who is now retired, and Salvatore Semola, CEO of Gun Lake Casino. It didn't matter if Don was wearing an expensive suit, he was more than willing to get on a ladder and hang a sign if needed. He taught me that hands-on mentality, and I realized if he can do it, I can do it too. He also cares a great deal about people. Sal taught me that if it's a rule for one, it's a rule for all. He's very businesslike, but also taught me the importance of taking time for relaxing and getting to know your team, and most importantly, that actions speak louder than words. Both of these gentlemen have helped me with their advice, and by following their examples of leadership. Whenever I've had a question, concern or challenge, they have been my go-to resources.
What challenges and opportunities have presented themselves as Eagle Mountain transitions to its new property?

It's been quite an undertaking. I was fortunate to go through something similar when I moved into the new Odawa property in Petoskey, MI, previously. As you can imagine, the list can be overwhelming at times. From design to construction to operation, my main goal has been two-fold. First and foremost, I want the Tule River Tribe to be proud of what is built and how we operate the facility. Second, I want to continue to communicate to our team their importance, our excellent guest service culture, and our goal of continuing to be the people's casino. I want to make sure the team has everything they need to continue that tradition.
Another challenge has been getting enough people to fill positions. We are expanding from 500 team members to close to a thousand. That's been a big challenge because new recruits may not be used to this kind of seven days a week, 24 hour a day business. When bringing someone that's never worked in the casino hospitality industry into the fold and getting them up to speed – the job part is easy. It's the cultural part; the community part that takes time. The challenge really has to do with bringing new people into our culture of exemplary guest service.
What are you most excited about at the all-new location?

I'm most excited for the tribe, because this is not a cookie cutter casino. This is the Tule River Tribe through and through, and a one-of-a-kind design by HBG Design. There are basket weaves in the ceilings and on the mosaics in the floors; and a giant 15-ft. wood carving out of redwood that was hewn from the reservation. The culture is everywhere. There is a tremendous amount of the Tule River Tribe's symbols throughout the facility, and guests will never be able to see these elements anywhere else.
What have been the most successful marketing and/or promotional initiatives you've implemented in the last year?

We are lucky to have two excellent marketing teams – casino marketing and general marketing. Each year, they set the bar higher and higher with promotions that are not only financially successful, but that guests truly enjoy participating in. What makes these promotions most successful is that we listen to guests about their likes and dislikes. We learned a long time ago that more winners are better than just one, and that cash is king. Other promotions that have been especially successful are our Hot Seats. Guests simply play their slot machine or table game as they normally would, and by luck of the draw, can win. These have proven to be extremely popular. My favorite event is our annual charity golf tournament. Each year we have four local, worthy causes as recipients. This year, after expenses, we raised $97,000, which means each recipient's cause will receive $24,250.
What plans do you have for Eagle Mountain Casino in the coming year?

Our main focus now is to open this beautiful new facility and continue to be the premier local's destination. The next thing to come will be phase two, which we hope to break ground on six months after we open the new property. We will be looking at building a hotel, additional dining options, a bar and grill by the pool, a convention center and more parking. We will also be doing more economic development throughout the area, and are looking for partners in the community to help develop unique ideas.
For more information about Eagle Mountain Casino, visit www.eaglemtncasino.com.