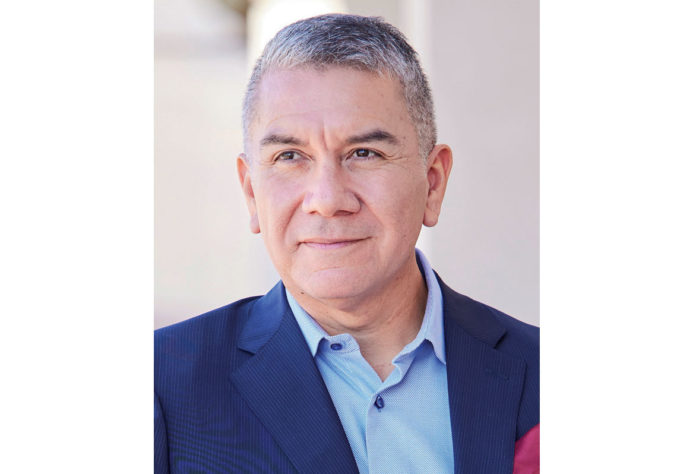 Kenneth Manuel serves as CEO for Gila River Gaming Enterprises, operator of Gila River Resorts & Casinos – Wild Horse Pass, Lone Butte, Vee Quiva and opening soon, Santan Mountain. The diverse, award-winning properties are located in close proximity to Phoenix. Manuel is the first member of the Gila River Indian Community to hold this position permanently since the Enterprise began. During Manuel's tenure, Gila River Gaming Enterprises has experienced unprecedented growth and development, which has contributed to the long-term sustainability and progress of the Gila River Indian Community.
What experiences best prepared you for your role as CEO of Gila River Resorts & Casinos?

As a 27-year veteran of Gila River Resorts & Casinos, I first began as a line employee working in the slot department before rising to various management positions including supervisor, manager, acting director. Eventually I was appointed by our Gila River Indian Community Council to sit on the Board of Directors.
My years of operational experience from being immersed in a lot of different departments prepared me for a strong overview of Gila River's operations. I also became a mentee in our mentorship program and worked underneath a couple of different chief executive officers.
Another important aspect that prepared me was my schooling. I obtained my Bachelor of Science in Business Management from the University of Phoenix; completed the Executive Development Program from the University of Nevada; and the General Managers Program at Cornell's School of Hotel Administration. This combination of experiences prepared me for the role of CEO.
How do you inspire your team at Gila River?

Through genuine leadership and genuine care for our 3,000-plus team members. I work hard to be accessible to our team members. A lot of the people that I worked alongside in my early years are still here. I would like to believe that there is a great level of trust that goes both ways. It's not uncommon for me to be out on our gaming floors at any of our three, soon to be four properties, having genuine conversations with people. I care about our team. We consider ourselves to have a very family-like atmosphere.
During the COVID period when we had temporary closures, it was important to make sure that our team was compensated. All of us had families and loved ones that needed to be taken care of. Being able to do that for our team members is something that I will always be proud of. I work hard to look out for the best interests of both our team members as well as the businesses in general.
What makes Gila River Resorts & Casinos unique?

A combination of things. One of the greatest compliments we get is when people come to work for Gila River Resorts & Casinos and tell us they feel genuinely appreciated here. It's something that I've tried to instill in our corporate culture since I took on the role of CEO in 2017. It might sound cliche, but you must treat people how you want to be treated. That's been a theme that I've maintained and tried to instill everywhere from leaders at the top, to line level employees. At the end of the day, I want to make this as enjoyable a place to work as possible.
We are owned and operated by the Gila River Indian Community. I am myself a member and have grown up in the community. I know the importance of the revenue that is generated and how important it is to my community.
What do you focus on to stay ahead of the competition?

We are constantly engaged in the business of hospitality. We challenge each other daily to look at the business and determine how we sustain our competitive advantage. We have a mantra, which is 'guest service first.' It's an emblem located on all team member uniforms. We want our guests to know that guest service means something here, and that we promote it. Creating memorable experiences for our guests is something that I believe helps us stay ahead of the competition.
What recent or current initiatives are you most excited about?

We are getting ready to roll out a program where players club members can earn rewards for non-gaming spend. For example, if a guest dines in any of our restaurants or stays in one of our hotels, through our reward program, they will be able to earn points and rewards for that type of spend. It's something that we've been working on for quite some time.
IGT is our slot accounting system, and through a lot of development, will roll out a new program called Beverage on Demand. This will allow for guests to order beverages on the casino floor and allow us, as the operator, to expedite beverage service on the casino floor. We are working with IGT to deploy that as soon as they have it ready to go.
We also have deployed check-in kiosks at our hotel operations. Right now, we have 500-600 rooms in our operations. The check-in kiosks allow for guests who are very familiar with kiosk technology to be able to check in, select their rooms, and check out.
Are there any expansion plans in the works?

We are in construction on our fourth facility, Santan Mountain Casino, which is slated to open by the middle of this year. We are working with Penta Building Group as our general contractor, along with Steelman Partners, our architect. We are very excited about this property. It will have some neat and exciting technologies that we can't wait to unveil. We also just completed an expansion at Wild Horse Pass, which included a major refresh of our casino floor, a new hotel tower, expanded conference facilities, as well as a much larger pool and bar experience for our guests.
Gila River continues to reinvest in our properties, and we are going to continue to look at some of our existing properties for opportunities.
How does Gila River give back to the community?

We give back in various ways. Not only does the revenue generated by our resorts and casinos go back to the Gila River Indian Community, we support many programs such as education, housing, and the police department, to name a few. Outside of the Gila River Indian Community, we continue to give back in many different ways. Through our Arizona State compact, unclaimed jackpots that are accrued throughout the year are donated to different charitable organizations such as Ryan House, Lowell Observatory, Whispering Hope Ranch, and domestic violence shelters.
We also have Everi ATM kiosks deployed at our casinos, which allow guests to donate extra change associated with redeeming their TITO tickets. Players can choose charitable organizations that they would like to donate to. These can add up to some very sizable amounts once they are accrued and collected, and it allows our players to also engage in charitable giving. Additionally, many of our team members take advantage of volunteer opportunities through our partnerships in Arizona. St. Vincent de Paul has a food kitchen where we've been able to serve those that are less fortunate. It's inspiring and rewarding as well.
For more information about Gila River Resorts & Casinos, visit www.playatgila.com.