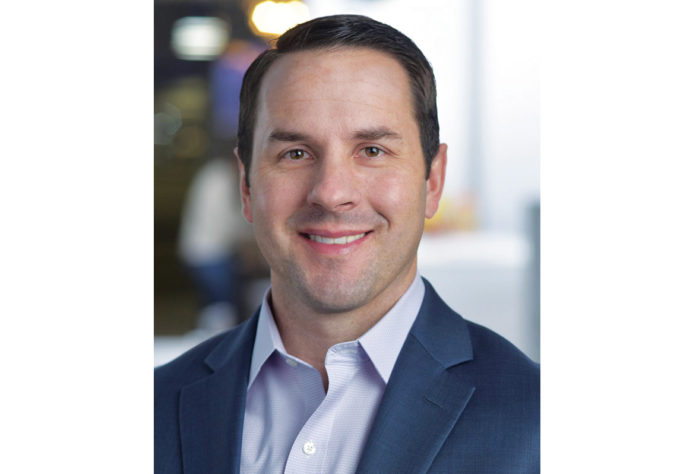 David Bretnitz' business development experience and focus on operations has demonstrated his ability to deliver accelerated growth, significant cost reductions, and enhanced customer loyalty, including planning and implementing business expansion for Kambi's tribal partners. He recently discussed sports betting as an economic opportunity for Indian Country with Indian Gaming magazine. Here is what he had to say…
What role can sports betting play in the economic development and sustainability of tribal nations, and how can these benefits be maximized?

Sports betting can help tribal nations establish more long-term, meaningful revenues by driving players to casino floors. What we've seen from our partners that have done case studies is players become many times more valuable when there is both a casino and a sportsbook on property. The reason is the cross-sell. You can create more of an experience for each player by stepping beyond the traditional sportsbook.
What are the major challenges and opportunities for tribal casinos looking to enter the sports betting market, especially when competing with commercial operators?

Sports betting is a new vertical for tribes. As you know, tribes are well versed and successful when it comes to the casino side of things, however, there are a lot of nuances and complexities that need to be accommodated for on the sportsbook side. One of the biggest components is the regulatory and compliance piece. At Kambi, we have dedicated teams that will help our partners navigate those complexities – whether that means establishing new internal controls or being a strategic liaison between the state and tribe. Obviously, tribes negotiate their own compacts, but there are a lot of sportsbook specific requirements when it comes to regulation and compliance, and we can take our knowledge, expertise, and experience to help a tribe launch in a more efficient way and instill confidence in the process. We take a very consultative approach.
One thing that might scare some tribes off from sports betting is thinking they need to compete with commercial operators who have a huge marketing spend. Tribes should know they don't need to match that spend. They do need to compete from an offering side, because the product is much more important.
One of the elements tribes have that commercial operators don't necessarily have is the ability to leverage their brands. Tribes have created these very successful casino brands that resonate with their customers. Kambi allows them to retain that brand ownership. We are not here to put any sort of branding on their sportsbooks – it is their name on the door and their strategy – we are just here to help enable that. One of the greatest things that Kambi does is help tribes protect and leverage their databases in whatever ways they see fit.
In terms of technology and infrastructure, what unique considerations do tribal casinos face when setting up a sports betting operation?

One of the biggest challenges for most tribes is that sports betting is new. They don't know what they don't know. We are here to help them navigate those complexities – such as deploying on-premise servers, or for tribes that have ambitions to be a regional operator, we can help them establish the necessary data centers by leveraging our relationships with companies that provide those. We will burden those operational requirements on behalf of our tribal partners, allowing our partners to then focus on their players, the operations, the marketing, customer acquisition, and even more importantly, customer retention. Beyond that, from a technology standpoint, Kambi brings along a most robust and competitive sportsbook platform. Our leading technology has been developed and built in-house, providing our tribal partners with the most competitive offering.
It is imperative for us to make sure that our tribal partners can compete with the tier-one commercial operators. Our technology includes Kambi's best-in-class Bet Builder – our sophisticated odds compiling and market leading risk management and trading platform.
When it comes to the sportsbook itself, Kambi provides that strategic support before, during, and after launch. Those pre-launch services include full-on property assessments. We visit to see all a tribal casino has going on at their property and to help determine the most advantageous location for a sportsbook.
Kambi has useful data that allows us to say, 'For the jurisdiction that you're in, with the population that's around you, with the database that you have, we think you should have X number of kiosks.' We don't want our partners, especially tribes whose communities rely on them to be fiscally responsible, spending money that they don't need to be spending. Beyond that, we help with the placement of teller windows and determining how many tellers may be needed to write and cash out tickets. We will even help with how the seating should be set up. Those are all things that we provide our partners, and we don't charge anything extra for that as it's part of our standard service. We also include a partner success manager, a dedicated strategic liaison between the tribe's key stakeholders and all of the different entities within Kambi.
What is the role of partnerships and collaborations in the tribal gaming sports betting space?

Partnerships and collaborations really are the cornerstone of success. Most importantly, those partnerships must be rooted and founded in trust. That's the number one thing. We've gone through the NIGC process with different tribal operators and have had to change a lot of our contractual language to include NIGC provisions. You must have trust in who you are partnering with.
Beyond that, Kambi allows our partners the ability to deploy their own strategy, instead of the opposite like we typically see with some commercial groups that are only seeking market access through tribes. We are not here to just get our foot in the door in a state. We are here to make sure that tribes are successful. If the tribes aren't successful, Kambi won't be successful.
We empower our partners to execute their strategies and we support them in whatever way they want to go – whether it's retail only, online only, or the hybrid of retail and online. It really comes down to what suits them best.
What notable examples of successful partnerships with tribes has Kambi had?

I would be remiss if I didn't start off by mentioning our newest and most recent signing with the Prairie Band Casino & Resort in Kansas. The tribe has entrusted Kambi to power them, and we are thrilled with this new partnership. We are confident the tribe will have great success operating both retail, and in the future, a statewide mobile sportsbook in Kansas.
ilani in Washington State is very close to the Oregon border. In Oregon, you can't bet on college sports. One of the big requirements there was making sure that during college football season, we had a very competitive and compelling offering to get people from Oregon to come over and give that business to ilani. They've done very well on the retail side and it's been a great success for them.
Our first tribal signing was Seneca Gaming Corporation in New York. They had extreme success on the retail side. At first they thought they might want to go into mobile on-premise and offer some sort of mobile offering. As they started to evaluate that and we looked at it together, it didn't make a ton of sense. They stuck with the retail side, as they have had a very solid hold rate and their margins are great, and they've had very good success there.
The Forest County Potawatomi have taken a very strategic approach in Milwaukee. They are undergoing a massive renovation and expansion project led by their CEO, Dominic Ortiz. Within that expansion, a new state-of-the art sportsbook is being built – likely one of the biggest and best in the region. Once that comes online, they are going to blow the roof off what the potential there can be.
Looking at the online side, we have Desert Diamond in Arizona, who are high up in the market share for Arizona. They handle sports betting with 11 people, which comprises the sportsbook team and the online end of it as well. To have that kind of success, it just goes to show, you don't have to have a massive team or a massive marketing spend to be able to achieve success. It comes back to having a compelling and
competitive offering.
What strategies have been successful in attracting customers to their sportsbooks?

Number one is leveraging the existing retail assets that a tribe has, maximizing the cross-sell between the different verticals, and creating the experiences that players demand. It is not just about the revenue, but more about interacting with players in a new and meaningful way. We so often talk about customer acquisition, but it really is just as much about retention. The loyalty is much greater when retail assets are a part of it, such as being able to reward players with hotel space, dining comps, free play on the casino floor, and tickets to shows – the list can go on and on, and the options are endless.
How do you see the future of sports betting in the tribal gaming space, and what trends or innovations should we expect to see in the coming years?

Tribes' participation in sports betting will continue to increase. More specifically, you'll see more tribes competing in the online space. Many have already realized the online offering does not cannibalize the retail business – to the contrary, it provides tribes with yet another way to engage players. When you talk about innovation and trends going forward – whoever can create that omnichannel experience and do it right, is going to have the most success going forward.