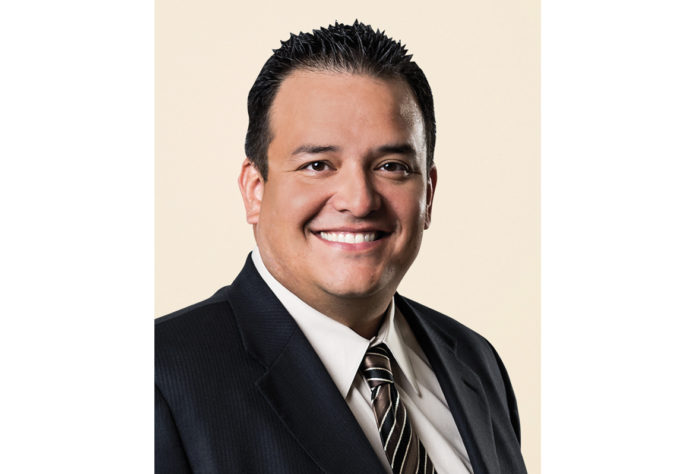 Byron Bighorse, a member of the Osage Tribe, leads the Osage Casino Gaming Enterprise as CEO, a role he assumed on December 29, 2014. As CEO, he is responsible for overseeing all facets of the seven Osage Casinos operating in northeastern Oklahoma. Byron brings to the role hands-on experience he gained working within Osage Casino for over 10 years. His working knowledge of operations, finance and policy has proven to be crucial in assuring the continued profitability of the casinos. Indian Gaming magazine had the opportunity to speak with Byron. Here is what he had to say…
What have you and your team learned from the experience of the last year?
We take nothing for granted. We were hit with a sledge-hammer and were not prepared, financially or operationally. Out of an abundance of caution, we did the same as everybody else – turned the light switch off. Those were some dark days. I thought our whole world had collapsed. One thing we've learned from this experience is our customers are very resilient and loyal to us. Also, our team has learned how to work together in a catastrophe. All of the information early on came out sporadically – we were all trying to figure out what our next move was. We came together as a team out of necessity. We now take nothing for granted, because if 2020 showed us anything, it is that the world is not what we think it is.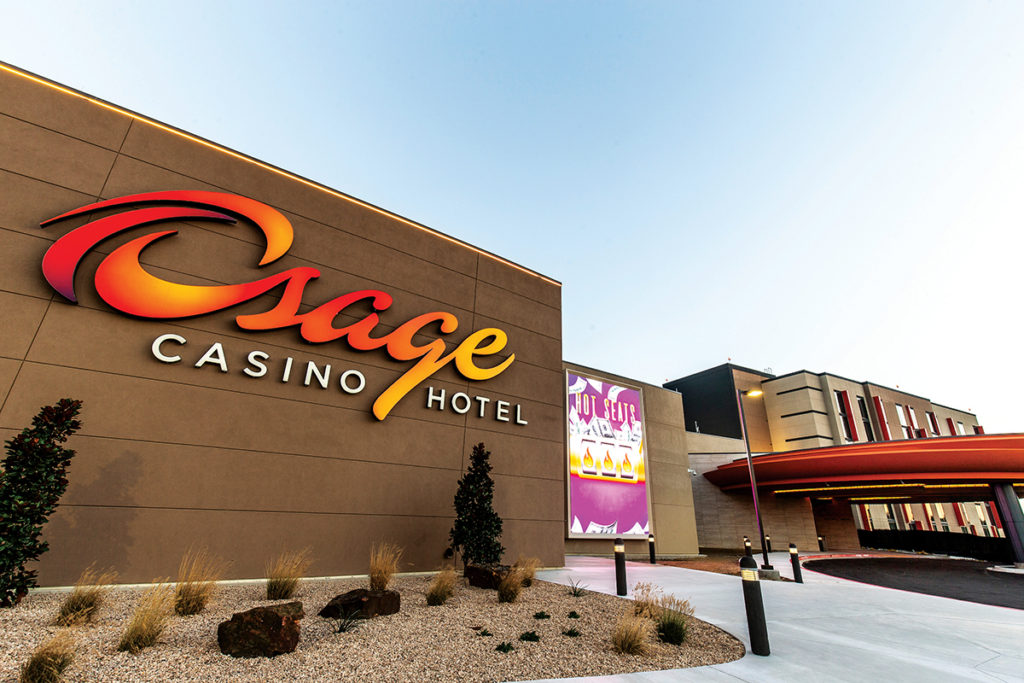 How have you navigated reopening with following strict health and safety guidelines? What has the guest reaction been so far?
One of the first things we did was eliminate any risky services, such as food and beverage, and any touch points where COVID-19 could be transmitted within a close proximity. We established occupancy controls to limit the number of people allowed into the facility. We turned every other machine off. We only allow three people on table games. Anywhere we can separate guests, we do. It was very difficult at first because we opened before anyone else, but customers noticed we were taking things very seriously. Incredibly, we have established loyalty among guests that were frequenting our competition.
What has been a surprising secret weapon at your properties for finding success in this competitive and complex environment?
Giving customers a sense of normalcy through non-intrusive health and safety measures. We want to make our guests feel comfortable and safe, while also not being overly aggressive.
What has been your food and beverage strategy?
We've been able to streamline our operations, and COVID has given us a chance to shake off unnecessary expenditures. Given the sheer severeness of the pandemic, there are certain things that you cannot do safely. For instance, having self-service type kiosks; you just can't keep it sanitary. The pandemic has forced us to rethink food and beverage from a global perspective. We're tearing down every single food and beverage outlet that we have, and we're going to build it back up to where it makes sense for the public and makes sense for us. That could entail having a third party come in and do it. These are the kinds of opportunities I'm looking at right now. We have an opportunity to fix a lot of inefficiencies. The casino industry was fat and happy and could afford to have these 'loss leaders.' That doesn't make sense in this world, and it's given us an opportunity to create new touchless opportunities. Food and beverage will come back, however, it will come back strategically.
What about the future of entertainment?
We're trying to figure out the best method moving forward, if we can even have entertainment. I don't perceive entertainment being viable until the end of '22 or maybe even further out. That's how unknown it is. We are going to try to do some socially distanced entertainment, but again, it's going to be very few and far between, simply just to keep everyone safe. We are going to continue understanding the environment and react accordingly.
Is there technology that you've recently implemented or are interested implementing in the near future?
In 2018 we completed a $175 million build in Tulsa, our flagship property. During that construction, we decided to place an ionization system within our HVAC system throughout the hotel and casino. This technology kills 99.9% of the pollutants in the air, including bacteria and viruses. At the time, we thought, 'Oh, sure. Let's do that. It's a nice thing to do.' Fast forward to the pandemic and it turned out to be a great decision. We also have these ionization sprayers, and each night, close down all of our properties for a couple of hours and spray each facility down and give it a chance to stay on the surface. This solution is completely biodegradable and cleans everything. We've had no known transmission of COVID-19 at any of our seven properties to date.
What does the pandemic change going forward? When it has finally passed, what changes or innovations do you see remaining in place?
We will utilize our new cleaning system in perpetuity. It's just a good operations tool to have, and everybody loves a clean facility. Also, we will continue with touchless services into the future. You've seen these types of things at point of sales, anywhere you go in retail – everything's touchless. We want to do that as much as possible. You'll see us maintain the changes with our food and beverage operations, being more strategic, and possibly even utilizing a third party.
Another very effective technology has been temperature scanners at employee entrances. We are going to continue those on in perpetuity. I cannot believe it took a pandemic for everybody to realize this is a good thing to do. It makes sense to keep sick employees away from other employees, and I love that.
We are cautiously optimistic that this vaccine and social distancing effort will subside this virus, and therefore, we can go back to some sort of normalcy. Right now, 39% of our floor is turned off to socially distance everyone. But we are optimistic for signs of recovery in the future and look forward to returning to a form of 'normal,' where guests can go to a concert or sit next to someone else at a machine.
For more information about the Osage Casinos, visit www.osagecasino.com.