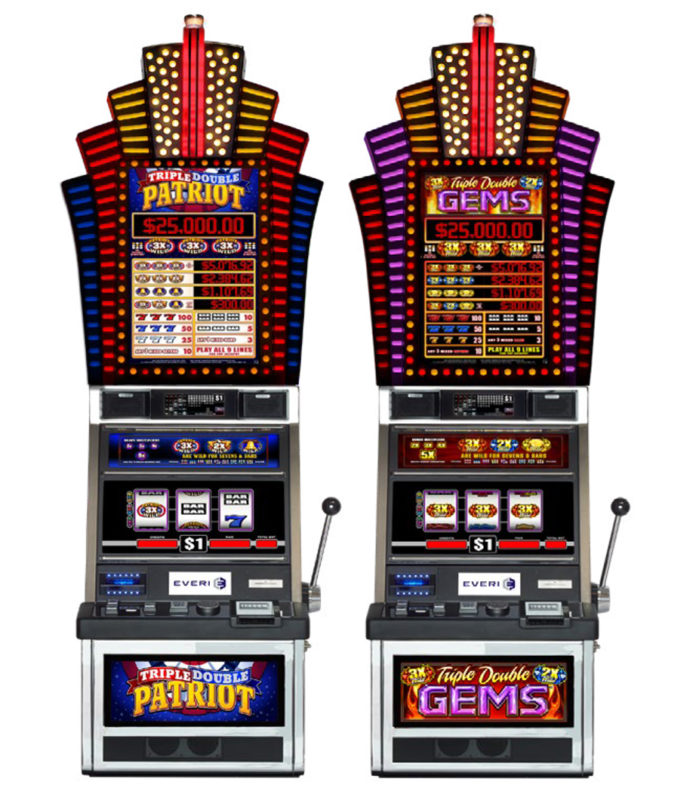 Everi
Phone: (512) 334-7500
everi.com
Class II
TRIPLE DOUBLE GEMS™ / TRIPLE DOUBLE PATRIOT™
Triple Double Gems™ and Triple Double Patriot™ are linkable progressive games with proven math models featuring frequent and lucrative multiplier action.
Each symbol has a multiplier version including progressive triggering wild symbols that combine to award a large range of thrilling wins. Players will appreciate both themes' enhanced multiplier features and bet options with available player selectable denominations.
The Triple Double Series is available on the Player Classic® cabinet with the Skyline™ top box that combines the traditional look and feel of the Player Classic with a vintage-inspired bezel for a thrilling reinvention of the classic mechanical cabinet.