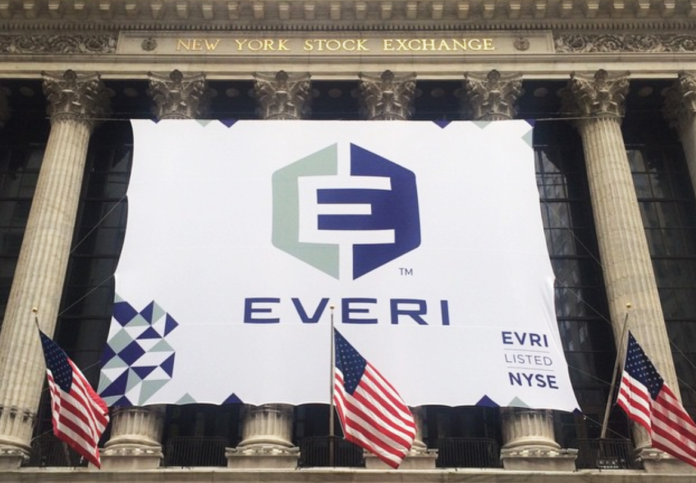 LAS VEGAS, NV – Everi Holdings will broaden its range of mobile capabilities through an agreement to acquire certain strategic assets of Venuetize, a privately owned innovator of mobile-first technologies. Venuetize provides an advanced guest engagement and m-commerce platform for the sports, entertainment and hospitality industries, and collaborates with clients and partners through their venue ecosystem to elevate the guest experience and strengthen their mobile channel engagement.
"This acquisition will, for the first time, expand Everi's addressable market beyond casino gaming and also perfectly aligns with our capital allocation strategy, which has delivered a track-record of success of executing on high-return accretive investments that expand our technology capabilities into new markets and new geographies," said Randy Taylor, President and Chief Executive Officer of Everi. "The complementary assets and established customer base of Venuetize being acquired together with our existing financial access and loyalty products are expected to enable further growth into additional entertainment, sports and hospitality venues and also to create new crossover marketing opportunities with our existing customers."
Venuetize's technology is live in nearly 100 global venues, including partnerships with more than 50 sports teams and event venues associated with nine pro sports leagues and multiple retail and entertainment districts. Recognized clients include the PGA Tour, Churchill Downs, TD Garden Hub on Causeway Street, and professional sports teams and venues associated with Major League Baseball, Major League Soccer, National Basketball Association, National Women's Soccer League and National Hockey League. All have partnered with Venuetize to build connected fan and guest communities through enhanced mobile engagement. In addition to expanding Everi's addressable market into gaming-adjacent industries, with more than 185 third-party technology integrations, Venuetize is also expected to accelerate the growth of Everi's mobile wallet and loyalty offerings with established gaming customers through an expanded array of new mobile products and integrations.
The transaction is anticipated to close within 30 days, subject to customary conditions. The acquisition will be funded from existing cash on hand. Following the acquisition of these assets, Venuetize's experienced team will join Everi.
"Venuetize will grow Everi's base of recurring revenues, and leverage our combined capabilities and third-party integrations to further elevate the capabilities of our range of mobile and wallet offerings for both gaming and gaming-adjacent customers," said Darren Simmons, Executive Vice President and FinTech Business Leader of Everi. "We are excited to welcome the talented Venuetize team to Everi. We look forward to adding their expertise and the company's innovative technology solutions, which we expect will quickly become an important contributor toward our ongoing mobile-first growth initiatives. Having already established itself as a leading mobile platform provider in the sports, venue and entertainment markets, the addition of Venuetize begins an exciting new chapter for Everi, catapulting us into an expanding mobile space with recognized clients and venues known around the world."
"I am thrilled at the opportunity to bring our expertise and leading solutions to the evolving mobile landscape in gaming," said Jon Romm, Venuetize's Founder and Chief Executive Officer. "The knowledge and experience that our team has gained in delivering seamlessly integrated and complex mobile-first platforms to stadiums and other venues will readily create an encompassing fabric to strengthen guest engagement across any gaming enterprise."