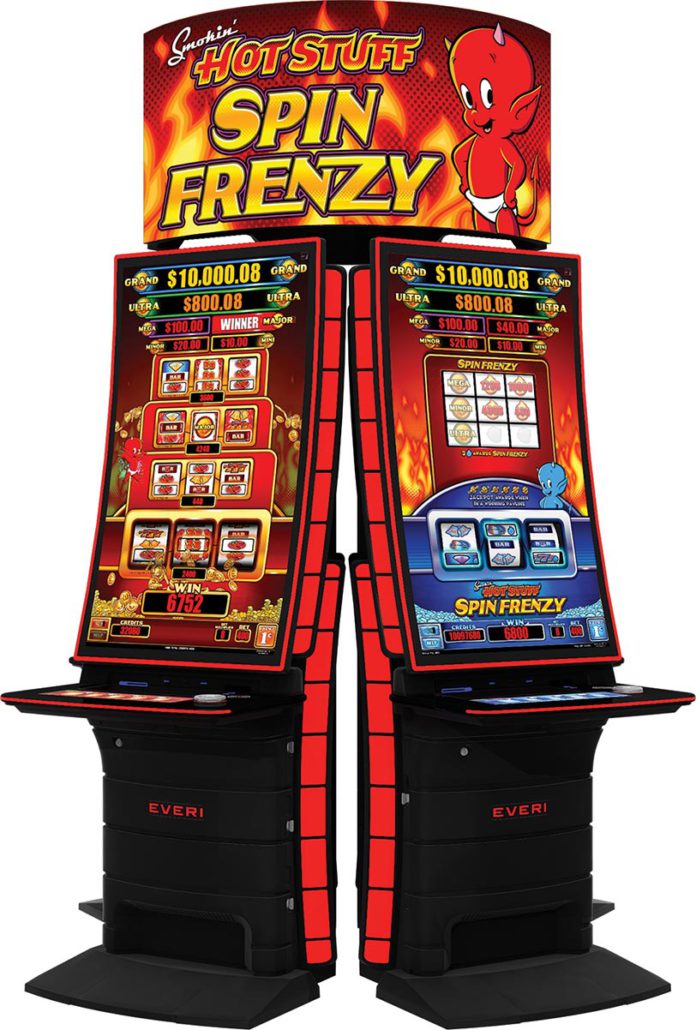 Everi
Phone: (512) 334-7500
everi.com
Class II
SMOKIN' HOT STUFF SPIN FRENZY™

Everyone's favorite mischievous character little devil Hot Stuff™ is back along with this counterpart Frenzy on Everi's brand-new premium banked product Dynasty Dynamic™. Both themes showcase several thrilling features utilizing immersive Dynamic Glass™ technology including a multi-card bonus, the Spin Frenzy™ hold-and-respin bonus, and wild reveals. Dynasty Dynamic™ weaves together the classic feel of a three-reel mechanical game with the advanced technology and entertaining gameplay of a video cabinet. The cabinet's brilliant Dynamic Glass technology overlays three mechanical reels to showcase thrilling gameplay elements.