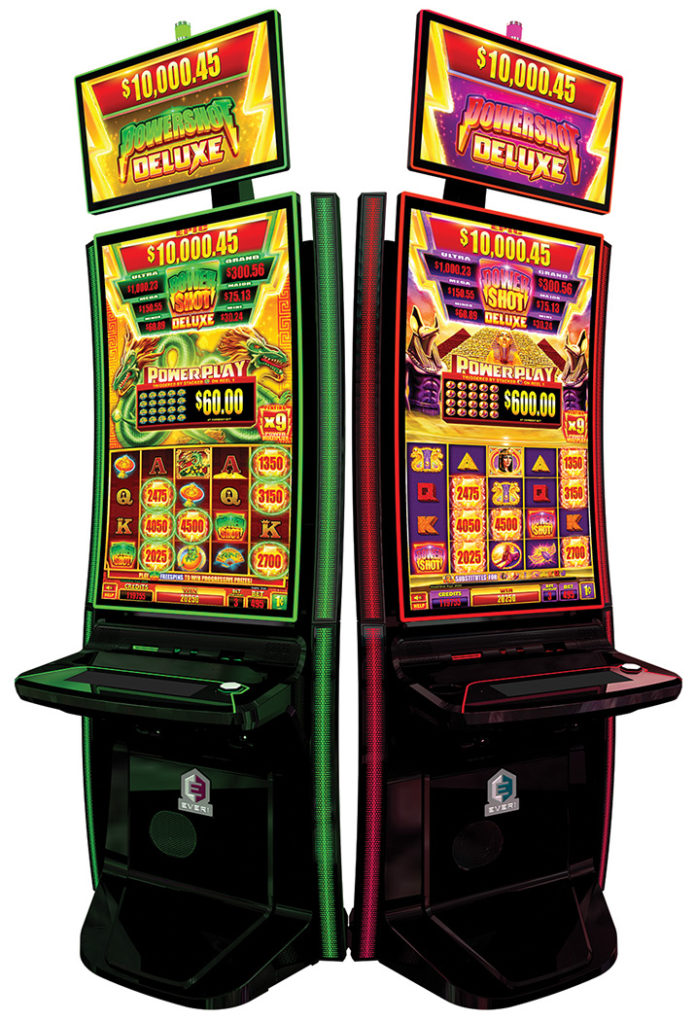 Everi
Phone: (512) 334-7500
everi.com
Class III
POWERSHOT DELUXE™ SERIES

PowerShot Deluxe Dragon™ and PowerShot Deluxe Egypt™ are follow-on themes to the high-performing PowerShot Freedom™ and PowerShot Prosperity™ video slots with significant upgrades.
Both games feature more progressive tiers during the PowerShot free spins bonus versus the original series. The thrilling hold-and-respin feature Power Play™ provides players a shot at even bigger wins and progressive blackout pays.