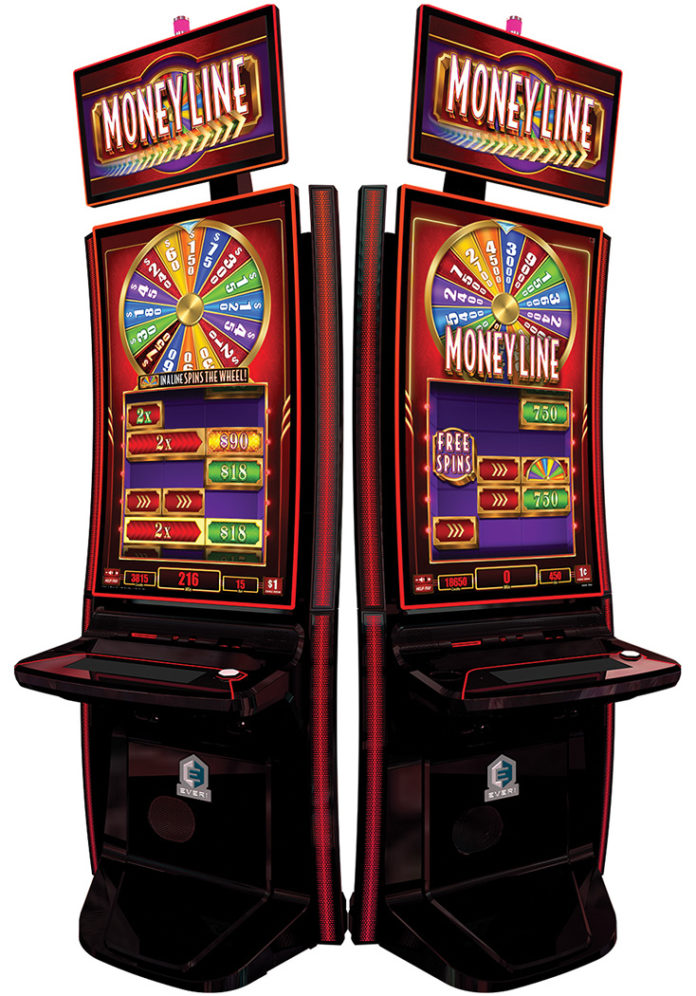 Everi
Phone: (512) 334-7500
everi.com
Class III
MONEY LINE™

Money Line™ is a highly innovative video slot that showcases a novel yet intuitive, easy to learn play mechanic and a math model that is based on successful three-reel mechanical themes.
Players line up symbols with multipliers for bigger prizes and hope to get the wheel feature and free spins bonus for more excitement. Money Line features player selectable multi-denomination and the ability for players to choose between 1, 3, or 5 lines. Money Line also offers a clear bet up incentive with volatility decreasing and feature frequency increasing at higher bets and denominations.
With math models targeted at both low and high denomination players, Money Line can appeal to a wide range of players.