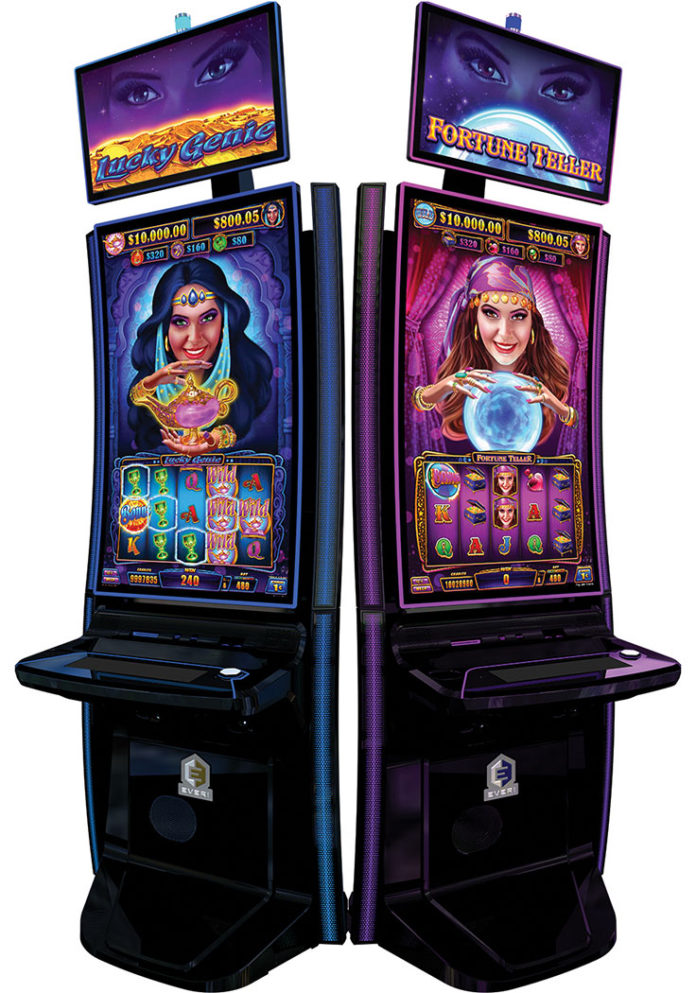 Everi
Phone: (512) 334-7500
everi.com
Class II
FORTUNE TELLER FULL-SCREEN JACKPOTS™ / LUCKY GENIE FULL-SCREEN JACKPOTS™

These divination-themed video slots are bright and exciting with two base themes – Fortune Teller Full-Screen Jackpots™ and Lucky Genie Full-Screen Jackpots™. Both themes build on the success of Everi's player popular Little Shop of Horrors™ slot game delivering an entertaining gaming experience with mystery events, a character-driven accumulator, and a free spin bonus with wilds that nudge and lock. Fortune Teller and Lucky Genie feature five jackpot tiers that are available at all bet levels. Fill the entire reel array with a single symbol to win a jackpot! Frequent symbol stacks and wilds and entire reels that can convert to wilds on random spins help players connect for big wins. Each game presents an exclusive bonus with an enhanced wheel spin on Fortune Teller and the Treasure Grab™ on Lucky Genie. Full-Screen Jackpots Series is exclusively available on the Empire Flex™ cabinet.