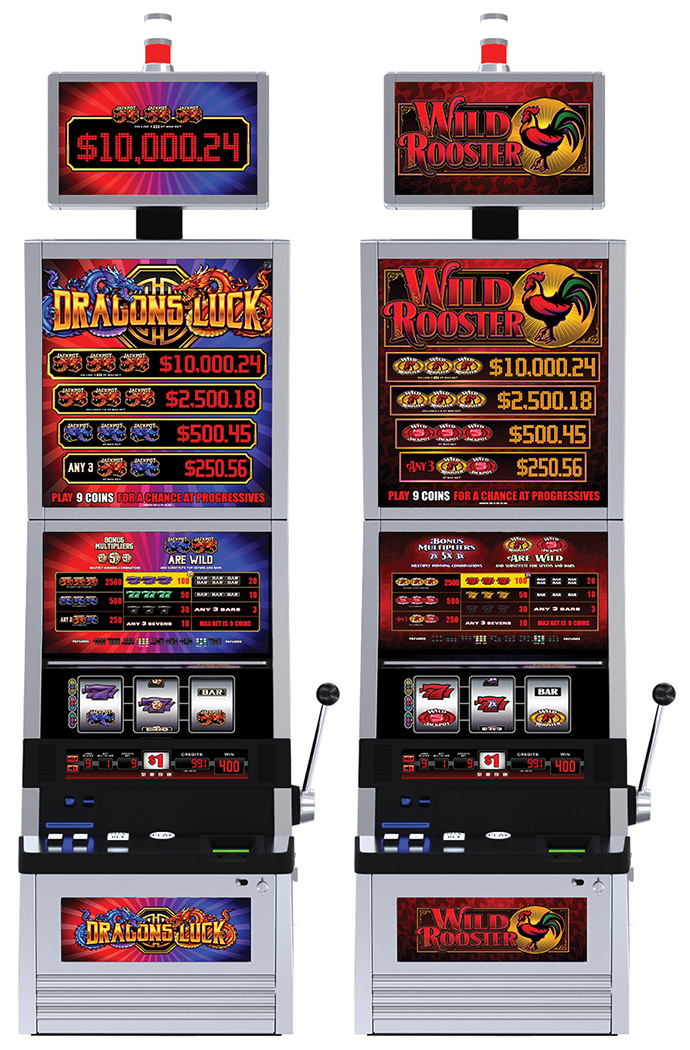 Everi
Phone: (512) 334-7500
everi.com
Class III
DRAGON'S LUCK SIGNATURE™ / WILD ROOSTER SIGNATURE™

Dragons Luck Signature™ and Wild Rooster Signature™ are two themes that build upon the success of Everi's Dragon's Luck® game, now available on the more advanced Player Classic Signature™ cabinet, the latest addition to Everi's three-reel portfolio. 2x, 3x, and 5x multipliers appear on certain 7s and bar symbols to multiply wins and even multiply together. Both themes feature configurable max bet with a wide range of denominations and player-facing multi-denominations for flexibility.