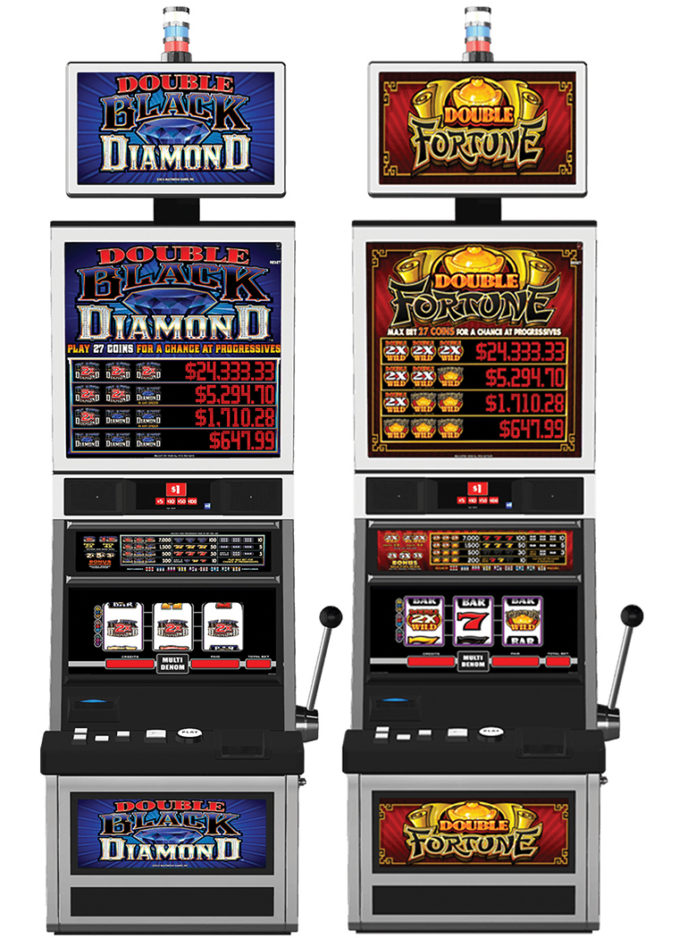 Everi
Phone: (512) 334-7500
everi.com
Class II
DOUBLE BLACK DIAMOND™ / DOUBLE FORTUNE™

Double Black Diamond™ and Double Fortune™ are Everi's first three-reel mechanical games to feature operator configurable max bet (9, 18, 27, 45, or 90 credit max bet). Both themes consist of player popular mechanics and proven math models from one of Everi's best performing stepper titles Black Diamond®, but with a unique and thrilling double version. 2x wilds, bonus multipliers, and more progressives combine for big win potential.
Double Black Diamond and Double Fortune are available on the Player Classic® 26 cabinet that enhances Everi's Player Classic cabinet with additional merchandising on the larger 26-inch top box.