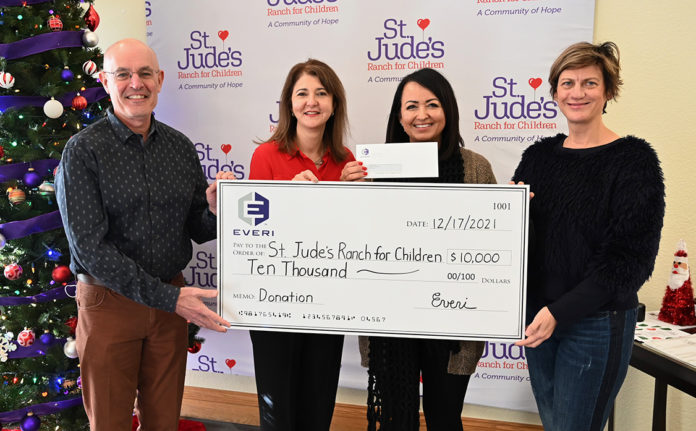 LAS VEGAS, NV – Everi recently announced that it has donated $10,000 to St. Jude's Ranch for Children. The donation is part of Everi's overall strategy to support communities across the country.
"We aim to bring positive, lasting change to the communities in which we operate and like to support local organizations that are being innovative," said Randy Taylor, Everi President and COO. "Teaming with St. Jude's Ranch for Children provides a direct impact in our community."
In addition to monetary support, Everi collaborates with non-profit organizations to provide other support and employee volunteers. Everi also developed the Everi Cares Giving Module that allows casino operators to provide their gaming patrons with a simple platform to donate the change from redeemed gaming vouchers while allowing operators to create good will, support their communities, and promote corporate social responsibility.
St. Jude's Ranch for Children has been helping children in the Nevada community since 1967.