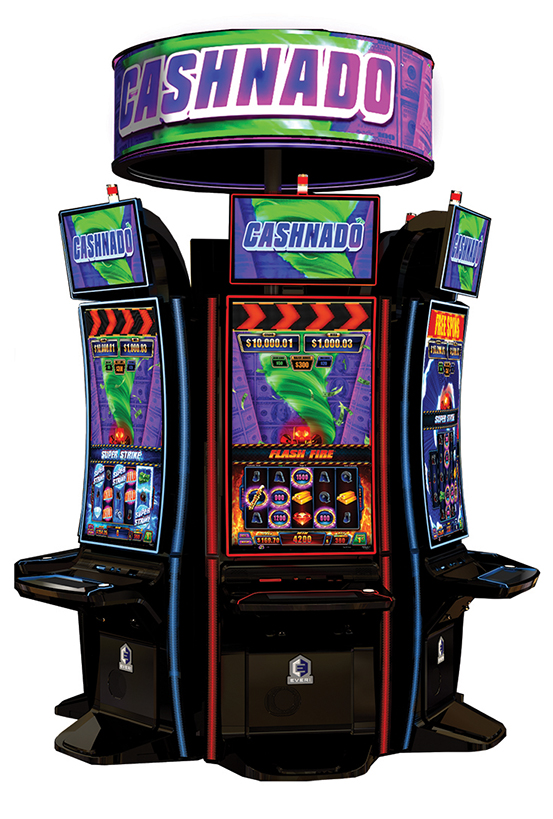 Everi
Phone: (512) 334-7500
everi.com
Class II
CASHNADO™

Cashnado™ Flash Fire® and Cashnado Super Strike™ are available on Everi's newest, fully featured banked product Flex Fusion™.
These 243 Ways™ games feature an exclusive, frequently occurring Cash Grab™ bonus which triggers during Cashnado Alert, a bank-wide community event that immediately delivers heart-pounding excitement. Players touch dollar bills flying across the screen for credits or a shot at progressives. All jackpot prizes are available with the unique Key Pays™ feature. Prize symbols with credit values, bonus pays, or progressives are won by landing a key on reel 1 or reel 5 and all credit prizes are doubled if a key lands on both.