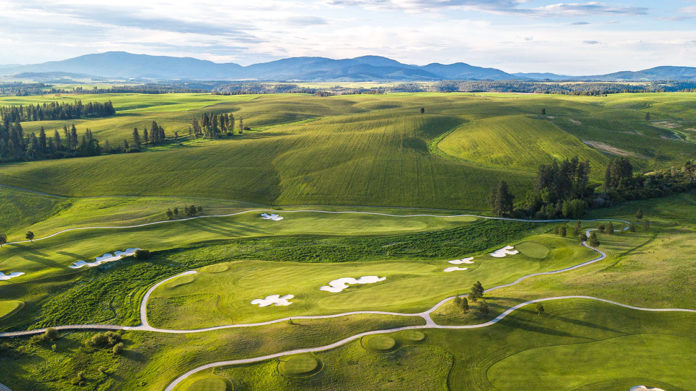 WORLEY, ID – Many of the world's top professional golfers will tee up in the Circling Raven Championship as they compete in the Epson "Road to the LPGA" Tour's season-long pursuit for 2023 LPGA Tour membership.
Players from more than a dozen countries and several continents will descend upon Coeur d'Alene Casino Resort Hotel's award-winning golf course for the second consecutive year.
Players will battle for shares of the $200,000 prize purse and they include two golfers with Idaho ties – Sophie Hausmann, who has hovered around the tour's top 10 throughout the 2022 season, and Gabby Lemieux, the only Native American on a professional golf tour.
Lemieux is a three-time Idaho Golf Association Women's Amateur Champion who last year recorded her career-best Epson Tour finish of T3 at the 2021 Circling Raven Championship.
A compelling aspect of professional tour events is the option of host venues to secure participant exemptions for players who would not have been eligible to compete. Such is the case with Suzie Tran, a rising high school junior from Poulsbo, WA. Tran shot 10-under par to win the Notah Begay III (NB3) National Junior Golf Championship in Coushatta, LA, last November in the girls 14-18 age group.
Other players of note expected to see play in the Circling Raven Championship include Linnea Strom and Grace Kim, Nos. 3 and 6 on the money list, respectively, and both have won tournaments during the 2022 season. Other winners during the 2022 season who are currently committed to the field include Dottie Ardina, Gabriela Then, and Alexa Pano, currently No. 4 on the money list.
"We are excited to host these exceptional players in the Circling Raven Championship," said Laura Penney, CEO, Coeur d'Alene Casino Resort Hotel. "We support empowering women and youth through the game … we couldn't undertake this immense endeavor without our sponsors who have stepped forward to help us stage a premier regional event."