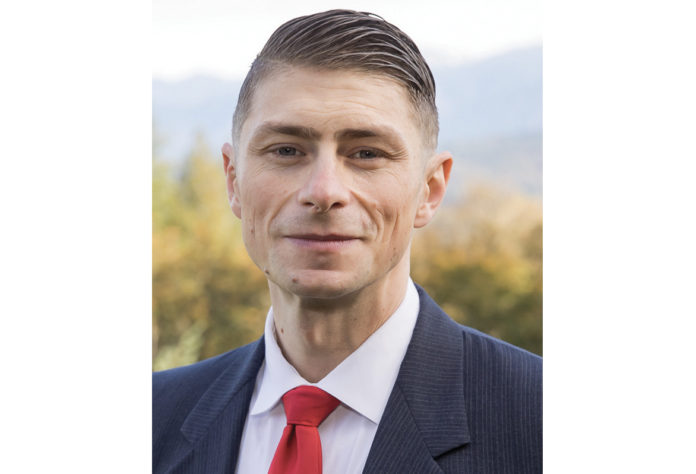 by Troy Wyatt
Generally speaking, generating awareness is easy – especially with a casino-sized marketing budget. The truth is, increasing patron loyalty and awareness is not about the money. It's more about how money is used or not used in marketing casino concerts or promotions throughout the marketing life cycle. Often the impact from spending nothing is greater than instances when tens of thousands of dollars are spent.
By way of illustration, educating team members about an upcoming event or promotion will leverage customer facing positions, having a direct personal impact. Whereas advertising the organization's brand on a billboard will only temporarily remind someone of the event due to lack of engagement. In the end, an overall intentional marketing strategy is more valuable than the amount of money spent attempting to execute it.
Some casinos execute their marketing strategies internally, while others use vendors to facilitate e-blasts, database management and direct mail offers. Whichever execution method is chosen, avoid overspending on ad buys by analyzing historical expense data, compare quotes, and walk away from entertainment deals that do not pencil out.
Remember, not all quotes or contracts are in the tribe's best interest. For example, there are no shortages of ticketing companies chomping at the bit to help sell tickets. However, ticketing platforms will likely be selling 3rd party insurance as an add on. There is no revenue from that part of the deal (unless you are aware) because it is a separate agreement between the insurance broker and the ticketing platform. Because the tribe's interest is not top of the list of priorities, they are often intentionally excluded from that part of the deal. The insurance broker is raking in hundreds of thousands of dollars of profit on the insurance add on every year. Less than 3% of all people with ticket insurance will actually use it, even in a pandemic, so the add on is hugely profitable for anyone involved on the back end.
The following are six ways to further increase entertainment patron loyalty and awareness:
1) Promote radio engagement with ticket giveaways on-air.
2) Offer front row tickets with a "meet and greet" to casino staff via raffle.
3) Utilize social media to increase engagement via ticket giveaways.
4) Create Google ads for each event and suppress 3rd party ticket resellers.
5) Target patrons who opt-in on your ticketing platform for entertainment offers.
6) Upgrade patrons from nosebleed seats to the front row, on-stage, the day of show.
Use a pre-designated amount of concert tickets to leverage radio promotions that compel listener engagement. Depending on your venue size, 5 or 10 pairs is enough to create a weekly or monthly campaign that awards listeners who call in at specific time to answer questions or trivia related to the artist you have hired to play in your venue. These kinds of promotions are beneficial for many reasons. First, it forces interested parties to take action. Second, the winner(s) will spread the word, share their exciting story and for sure show up to enjoy your facility. From there, you have the opportunity to win them over as a loyal, lifelong customer.
Offering one or multiple front row pairs of tickets with meet and greets to your employees as a raffle where team members enter into a virtual drawing barrel is an innovative way to stimulate internal education regarding concerts. Additionally, you will leverage your team's customer facing positions. Your team will share their hopes of winning publicly, their story and excitement on the floor, as well as anywhere anyone will listen to them (especially when they win). This kind of innovation is a great way to improve retention and informational awareness.
Social media ticket giveaways are one of the most effective ways to increase awareness. As of 2021 an estimated 3.6 billion or roughly 56% of all people are using some form of social media. Offering a select number of pairs of tickets in a post to followers that encourages them to like, share, comment and/or tag a friend will bring dozens of various types of engagements almost immediately. Simply put, if you are not creating an event for every one of your concerts, and attaching a ticket giveaway simultaneously, you are missing out on a massive amount of potential to capture interest as well as the possibility of a post or show going viral. The winner becomes your newest advocate, not to mention those who participated aware of the campaign becoming potential patrons.
Using Google Ads for your concert venue and each individual concert is the most underrated way to increase patron loyalty. A well crafted ad will include a relevant landing page, perfect keywords, extensions, captivating headline text and informative description texts. Special characters and numbers are also your best friend because they catch the eye. Google ads are effective because they displace third party ticket sellers with your more relevant listing, and since 100% of all third party ticket sites are using Google Ads to steal your patrons, you can't lose by throwing your hat in this market place. Nobody likes to get ripped off or misled, so using Google Ads will lower the amount of confused patrons who have fraudulent or overpriced tickets that could have been resold multiple times over. Talk about a happy customer!
Leveraging your ticketing platform patron data wisely is crucial to increasing awareness and concert attendee loyalty. Depending on your ticketing platform, you should have instant access to a substantial list of patrons who have opted in to receive information about your venue via email. Avoid spamming these valuable emails with other casino related content like promotions or other gaming offers and focus only on entertainment. Be consistent and use the already segmented list to your advantage when preparing pre sale dates and/or on sale announcements. The relevant information will ensure retention and limit the amount of emails that unsubscribe. Plus, you will sell more premium tickets.
Another way to increase concert patron loyalty is by upgrading a guest or multiple guests to the front row on the day of show. Of course anytime you are promising seats like this, you will need to think ahead and place them on hold before a show goes on sale. When done properly, a pre-show announcement will get the crowd very excited and so will the charade of awarding someone in the far back front row seats in real time. Remember, humans share stories because it forms a deeper connection, and you want to be the architect of that deeper connection.
These are only a few ways to increase awareness and patron loyalty. The perfect formula will vary based on your venue, location, team, and the vendors you use. If you want to avoid over spending on talent, losing money on inflated entertainment contracts and other agreements, remember to follow best practices as well as leveraging your resources during the RFP process.
Troy Wyatt is Principal Owner of Seattle Entertainment Group, a Native owned and operated casino entertainment company. He can be reached by calling (425) 530-9913 or email [email protected].