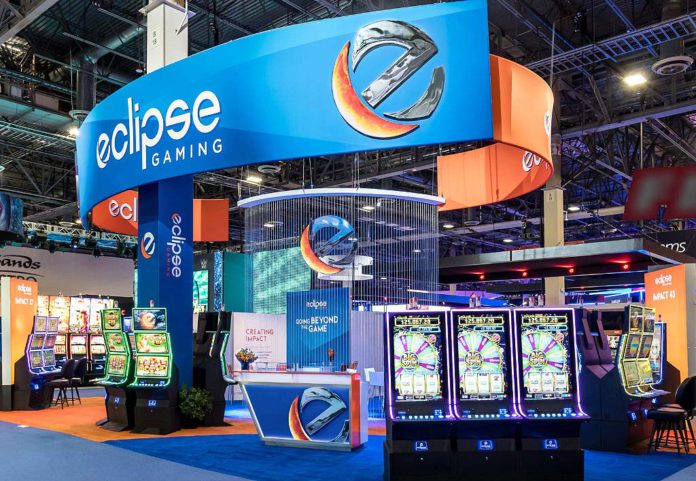 DULUTH, GA – Eclipse Gaming Systems and Interblock have announced a partnership to launch electronic table games into the Class II tribal gaming market.
Under the agreement, Eclipse Gaming will provide connection to its Class II platform, which provides Class II bingo-based outcomes and central monitoring, for Interblock's electronic table games. This will enable players at Class II tribal casinos to have a seamless electronic table game experience.
"Through our robust world-class Class II platform, we are excited to provide players in tribal casinos with Interblock's engaging electronic table games that offer cutting-edge technology and exciting gameplay," said Tim Minard, Eclipse Gaming's Chief Executive Officer. "These games provide an authentic table-game experience with enhanced entertainment."
"We are thrilled to partner with Eclipse Gaming, a prominent and well-established player in Class II games and systems, to expand our products into Class II markets," said John Connelly, Interblock's Global Chief Executive Officer. "There is a strong demand for our luxury electronic table game experiences in tribal gaming, and this partnership will allow us to give Class II operators exciting ways to offer a dynamic table-game experience, while capitalizing on the efficiencies and inviting experiences that our games deliver."
The two companies expect to begin the rollout of Class II Interblock games in 2024.