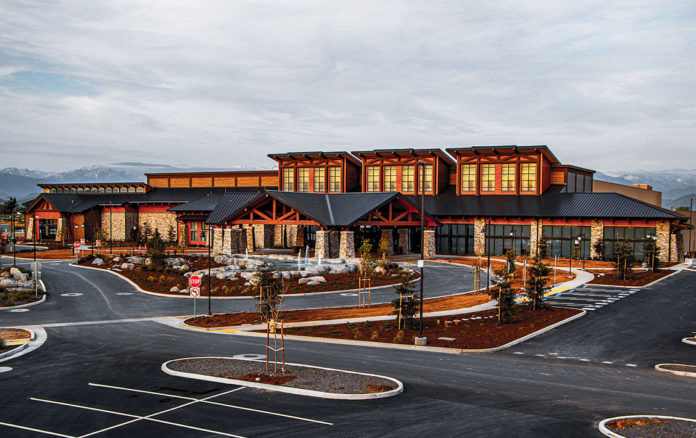 PORTERVILLE, CA – Eagle Mountain Casino has partnered with Rosa Brothers Milk Company to provide casino guests with the award-winning milk company products.
Seeing the need to vertically integrate their third-generation dairy farm, brothers Noel and Rolland Rosa began processing their Hanford farm's milk in 2012 and Rosa Brothers Milk Company was born. The family-owned artisan creamery, located in Tulare, produces farm fresh, environmentally friendly glass bottled milks, all-natural coffee creamers and premium ice cream.
Chef Donald "Brad" Coleman the Executive Chef at Eagle Mountain Casino visited a local grocery store and noticed the popular Rose Brothers Milk Company bottles in the milk section and was very intrigued and decided to visit their official website.
"While on the website, I found out that they were a local company, with their dairy based in Hanford and the creamery in Tulare," said Coleman. "I wanted to reach out and get more information about what they can offer. I was in contact with Kathleen Johnson who is a part of their Marketing with Rosa Brothers. We set up a meeting at our taphouse where they brought samples of different flavors of milk and ice cream for us to sample. Their products are just made differently pasteurizing and temperatures with amazing flavors and this is something we at Eagle Mountain can whole-heartedly get behind."
Rosa Brothers products are "farm to table" as they grow the crops that feed their cows, and they milk their own cows as well. Rosa Brothers milk is bottled in less than 12 hours after harvest from the cows. 
"Casino guests will find our glass bottled, single serve milks and our super premium ice cream on the menu of the casino restaurants and dining options," said Kathleen Johnson, Director of Sales & Marketing at Rosa Brothers Milk Company. "Our products will soon also be featured ingredients in select menu items."
Eagle Mountain Casino has begun serving Rosa Brothers milk and ice cream in the casino's Acorn Diner and the Yokuts Coffee House.
"We are very excited to partner with Eagle Mountain Casino, Chef Coleman, and his team," said Johnson. "We are happy to provide both guests and employees alike our farm fresh, locally produced products."