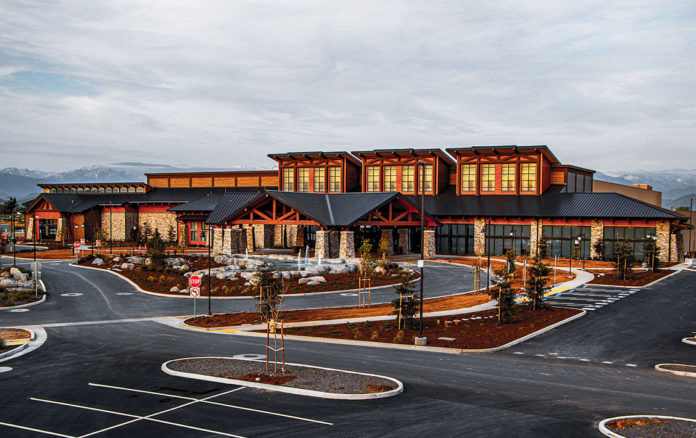 PORTERVILLE, CA –  Eagle Mountain Casino was recently nominated for Large Business of the Year at the Visalia Chamber of Commerce's 2023 annual awards celebration. This was the second year in a row that Eagle Mountain Casino was nominated for the award.
"We are very honored to be nominated by the Visalia Chamber of Commerce for Large Business of the Year," said Matthew Mingrone, General Manager at Eagle Mountain Casino. "It's not just about dollars and cents or some spreadsheet, it's really about giving back to the community and how we can make our area and our part of Central California a little bit better for everybody."

Nominations for businesses small, medium, large, and non-profit of the year honors go to local organizations that have made significant contributions to the community. A special video presentation was shown highlighting each nominee during the event. Nominees that joined Eagle Mountain Casino for the Large Business Award included California Water Service, Visalia Rawhide and Orthopedic Associates Medical Care.