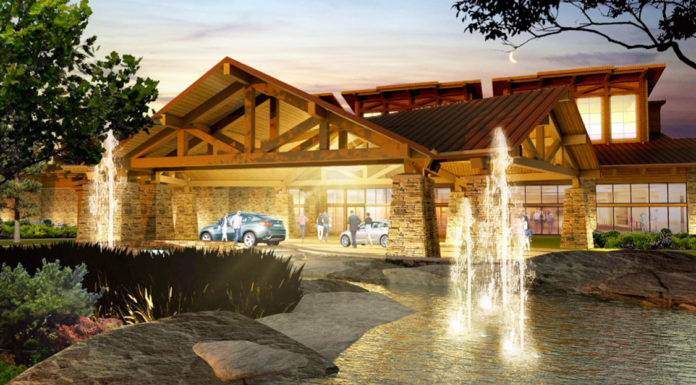 PORTERVILLE, CA – Eagle Mountain Casino will hold a job fair on Wednesday, Feb. 22, at the Employment Development Department office in Porterville from 8:30am – 10:30am. The hiring event will be a joint effort with the Employment Connection.

Over 100 positions will be available to join the Eagle Mountain Casino team at the hiring event, including new casino relocation positions opening soon. Positions include but are not limited to: revenue auditors, card dealers, slot attendants, cashiers, maintenance workers, bartenders, cocktail servers, barbacks, servers, steakhouse servers, steakhouse cooks, cooks, prep cooks, hosts, and dishwashers, as well as some part-time custodial positions.

"We currently have 665 team members, with about 50 in backgrounds," said Billie Jo Brown, Recruiting Coordinator at Eagle Mountain Casino. "We need to hire 1,000, so are looking for about 250-300 more [primarily] in food and beverage positions. All positions will be open on the [Eagle Mountain Casino] website."

When the new property opens in 2023, it will be the first time Eagle Mountain Casino will serve alcohol.
"We will have full cocktail service throughout the casino floor, in our River Steakhouse, and our Redwood Taphouse at the new property," said Bradford Hamilton, Food and Beverage Director.

Hamilton also provided a preview of what to expect from the new property's food and beverage venues.
"Our Redwood Taphouse will feature 208 seats with 24 slot machines in the bar," said Hamilton. "60 TVs will be visible throughout the restaurant. We will be very BBQ-centric as we have a large smoker in our kitchen. It won't be your typical pub food, more gourmet burgers and large platters. I will be introducing some mid-western and southern dishes like our Cajun queso and looking at doing some exotic meats like fried alligator as well."
The Center Bar will be situated in the middle of the new property's gaming floor. Hamilton says it will feature 24 slots and 74 seats and be accessible to anyone playing on the gaming floor.
Hamilton says team members will have a private restaurant where they can relax and enjoy their breaks.
"They can get grab-and-go salads and sandwiches, bring their food, or order chicken fingers or a cheeseburger," said Hamilton. "We will also have a blue-plate special line where team members can walk up for a themed meal like spaghetti and meatballs on a Mondays."
For more information and an updated list of available positions, visit www.eaglemtncasino.com/careers.