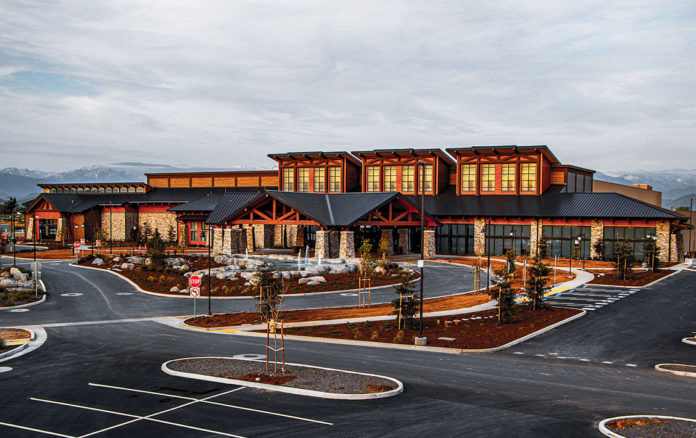 PORTERVILLE, CA – Eagle Mountain Casino will hold a hiring event on Wednesday, May 24, 2023, from 9:00am to 12:00pm at the casino's brand-new, on-site event center. The Eagle Mountain Casino team will collect resumes and conduct on-site interviews.
 
"We are looking to hire close to 100 more team members," said Billie Jo Brown, Recruitment Coordinator at Eagle Mountain Casino. All available jobs are posted on Eagle Mountain Casino's website. Positions include bus drivers, card dealers, casino cashiers, maintenance workers, bartenders, cocktail servers, barbacks, servers, steakhouse servers, steakhouse cooks, sous chef cooks, prep cooks, trainers, training coordinators, and dishwashers.
 
"I have amazing teammates," said Matthew Mingrone, General Manager at Eagle Mountain Casino. "It's more like a family here. We are not faceless, lifeless followers. We all contribute to the tribe, the casino, and the community. We live in your neighborhoods. We are not strangers, and we are all after the same common goal, being together. Our team members come in daily and provide a welcoming experience for our guests. That's the way the tribe welcomed me for my very first day 13 years ago, and that's the way it continues today."

Over 1,000 jobs will be added to the local area as the Tule River Tribe continues to be an economic engine for Tulare County.
For more information and an updated list of available Eagle Mountain Casino positions, go to www.eaglemtncasino.com/careers.