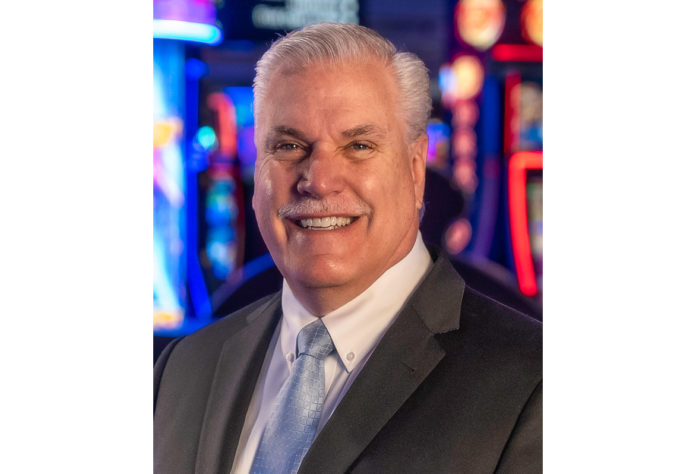 PALM SPRINGS, CA – Agua Caliente Casino Palm Springs has welcomed casino executive Don Ayers as its new General Manager. Ayers brings more than 37 years of experience in the gaming industry to his new role.
"Agua Caliente Casino Palm Springs was the first to be built of our three-property portfolio," said Saverio Scheri, Chief Operating Officer at Agua Caliente Casinos. "It's in an iconic location and therefore, takes a special person to lead the property. Don's wealth of experience gives him the skills to lead our team members and deliver the ultimate guest experience for our guests. We're looking forward to Don taking Agua Caliente Palm Springs to the next level and creating many successes for our team members and the tribe."
In tandem with the location's more than 500 team members, Ayers is responsible for guiding the property toward providing excellent guest experiences and customer service. Ayers most recently served as the director of slots for all three casino properties – Palm Springs, Cathedral City and Rancho Mirage.
"I've truly enjoyed my time at Agua Caliente and am honored to be sharing my experience with such an iconic property and passionate team," said Ayers. "The best part about the responsibility of a General Manager is inspiring team members to be the best they can be. With a positive work environment and a commitment to creating memorable guest experiences, we will deliver the results needed to meet business objectives. That's what I'm looking forward to most."
Prior to Agua Caliente, Ayers was GM for a casino property in Arizona. He spearheaded operations since day one – from ground up construction to opening, propelling the property to one of the most successful Class III casinos in the region. Ayers was also GM of the state's only all Class II casino. At the time, it was the first Class II casino in the state and paved the way for other tribes to advance in the Class II market.
Throughout his career, Ayers held tribal and commercial casino positions in Aruba, Las Vegas, Arizona, and California. He has held significant roles in the opening of three premier casinos in Las Vegas and contributed to the notable opening of the Aladdin Casino, later rebranding it to Planet Hollywood in 2007, and the opening of the MGM Grand Casino in 1993.