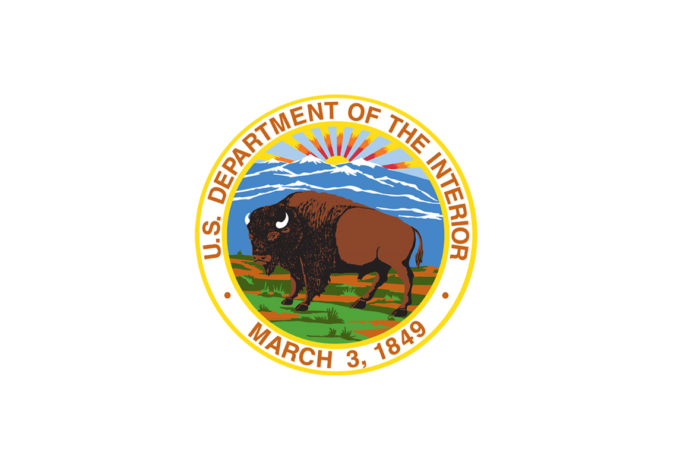 WASHINGTON, D.C. – The Department of the Interior announced that the U.S. Fish and Wildlife Service is soliciting proposals for restoration activities that address high-priority Klamath Basin challenges in Southern Oregon and Northern California. With $162 million in funding available in President Biden's Bipartisan Infrastructure Law, Fish and Wildlife is inviting restoration project proposals from tribes, local and state agencies, non-governmental organizations, and other conservation partners who are committed to finding long-term, collaborative solutions for the basin and its communities.  
"Clean water, healthy forests and fertile land made the Klamath basin and its surrounding watershed home to tribal communities, productive agriculture, and abundant populations of suckers, salmon and other fish, and migratory birds," said Secretary of the Interior Deb Haaland. "But recent water scarcity has had a tremendous impact on the area's fishing, farming, and ecosystems. With millions of dollars invested in water and ecosystem resilience included in the President's Bipartisan Infrastructure Law, help is on the way to restore this once abundant ecosystem for the benefit of all its inhabitants, human or otherwise."
The Department recently concluded a series of engagement sessions focused on addressing the drought and ecosystem crises in the Klamath Basin. During the sessions, Secretary Haaland and other Departmental leadership identified significant opportunities to support water resilience and habitat infrastructure investments, all of which will make great strides in delivering on the department's commitment for sustained, inclusive engagement that helps minimize the impacts of the drought and develops a long-term plan to facilitate conservation and economic growth.
"The Bipartisan Infrastructure Law is a significant investment in the nation's infrastructure and economic competitiveness," said Fish and Wildlife Principal Deputy Director Martha Williams. "The ecological infrastructure of the Klamath Basin needs a wholistic approach, and this funding will help create opportunities for collaboration that, in turn, can help Basin communities come together to find lasting solutions for tribes, agriculture and others who rely on a healthy and functional ecosystem."
Funding from the Bipartisan Infrastructure Law will support programs and projects to restore habitat, control invasive species, conserve at-risk and listed species, and improve habitat connectivity for aquatic species. With infrastructure funding, the Klamath Basin Restoration Program aims to enhance captive-rearing of Endangered Species Act-listed sucker species at the Klamath Falls National Fish Hatchery, address water quality and quantity issues, and support projects that will help improve conditions for waterfowl and salmon and other native species throughout the Basin.  Fish and Wildlife is working closely with Klamath Basin stakeholders on its Bipartisan Infrastructure Law-related efforts. 
Klamath Basin proposals must demonstrate how projects will improve conditions and achieve habitat restoration for waterfowl or native fish and other aquatic species throughout the basin. This funding opportunity is intended for projects and activities that support or will help improve river, riparian, lake, and wetland habitats, which historically supported millions of fish and waterbirds. Applicants are encouraged to submit project proposals that seek out or build upon opportunities for collaboration with other conservation partners in the Klamath Basin.  
The U.S. Fish and Wildlife Service, through its ongoing government-to-government consultations, has invited tribes to submit their own project proposals directly to the service for consideration, per commitments made during those meetings, the first of which were held with each Basin-area tribe earlier this year. 
In addition to funding habitat restoration initiatives, the Bipartisan Infrastructure Law also contains $8.3 billion in funding to support water resilience and drought mitigation. Through the Drought Resilience Interagency Working Group, which is co-led by Secretary Haaland and Agriculture Secretary Tom Vilsack, the Administration is coordinating a whole-of-government effort to support water resilience and drought mitigation.
Interested parties can submit their proposals through an application at Grants.gov. The application deadline is May 8, 2022.