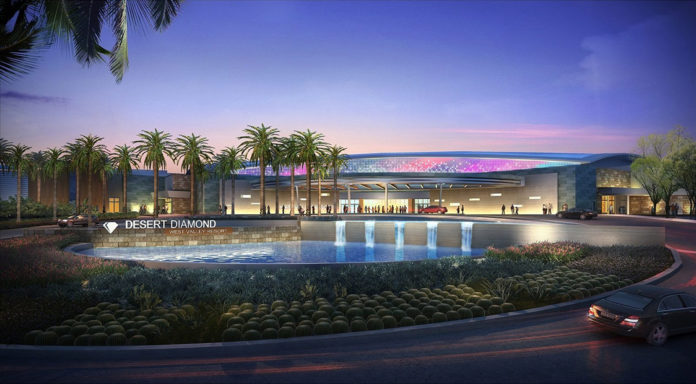 TUCSON, AZ – Desert Diamond Sports was recently honored at the 2023 SBC Awards North America with two awards: Industry Rising Star of the Year and Tribal Gaming Operator of the Year. Desert Diamond Sports alongside Desert Diamond Casinos & Entertainment are enterprises of the Tohono O'odham Nation.
Desert Diamond Sports is the only locally-owned mobile sports wagering operator in Arizona. Beginning in August 2021 with a small initial team, the operation started out from the ground up. With the support of partners Kambi and Strive, Desert Diamond Sports launched its website and mobile apps at the end of January 2022. Now, after a year-and-a-half, the local operation has grown into the fifth largest mobile operator in the state, just behind nationally-recognized brands FanDuel, DraftKings, BetMGM, and Caesars.
Desert Diamond Sports' mobile app complements the retail sportsbook experience offered at Desert Diamond Casinos' Tucson, Sahuarita and West Valley locations, which launched in December 2021. Together, both operations are enhancing the Desert Diamond brand's reputation for sports betting entertainment.
"As a new digital sports betting organization entering a very competitive market, we faced unique challenges," said Brett Calapp, CEO for Desert Diamond Sports. "We were determined to make an example of our story with the hope of empowering similar local casinos that they too can run their own operations without hiring hundreds of people or selling their license."