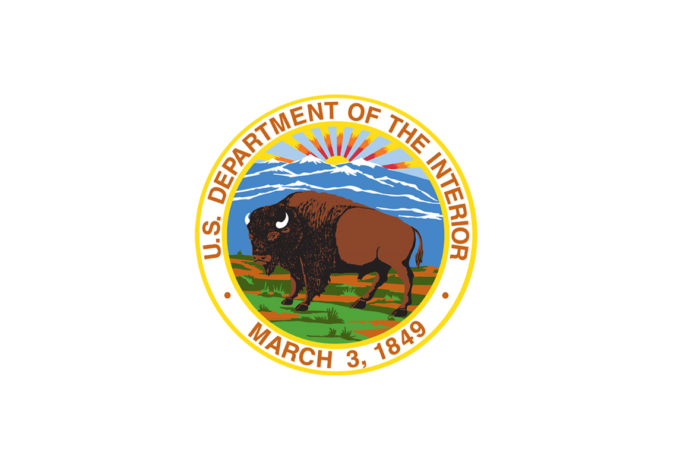 WASHINGTON, D.C. – The National Park Service (NPS) has hired a full-time investigator to enhance oversight and museum compliance with the Native American Graves Protection and Repatriation Act (NAGPRA) for the first time in in the Act's 31-year history. Additionally, the Department of the Interior recently completed consultation with 71 tribal nations across the U.S. on improvements to NAGPRA regulations. Together, these efforts will further the Interior's commitment to facilitate and ensure respectful disposition and repatriation under NAGPRA.
In July 2021, the Interior announced the beginning of tribal consultation as part of an ongoing review to update NAGPRA. The proposed changes to NAGPRA regulations, which will be made available for public review and comment in early 2022, would streamline requirements for museums and federal agencies to inventory and identify Native American human remains and cultural items in their collections.
"The repatriation of human remains and sacred cultural objects, and the protection of sacred sites is integral to preserving and commemorating Indigenous culture," said Assistant Secretary for Indian Affairs Bryan Newland. "Changes to the NAGPRA regulations are on the way and long overdue."
The proposed updates will incorporate input from more than 700 specific comments made by Indian tribes and Native Hawaiian organizations (NHOs) during consultations. Key feedback from the robust consultation included:
Strengthening the authority and role of Indian tribes and NHOs in the repatriation process
Addressing barriers to timely and successful disposition and repatriation
Document and address requests of Indian tribes and NHOs when human remains or cultural items are discovered on federal or tribal lands before items are further disturbed
Increase transparency and reporting of holdings or collections
"Repatriation is a sacred responsibility for many Native Americans," said NPS Director Chuck Sams. "We hope our efforts to streamline the requirements of NAGPRA and invest in additional staff will lead to more instances of proper repatriation and reburial of Indigenous ancestors and cultural items."
In his new role as the civil penalties investigator, David Barland-Liles will explore allegations of museums failing to comply with the requirements of NAGPRA, present findings to the Secretary of the Interior, serve as a witness in legal proceedings as necessary, support the enforcement actions of proper authorities, and provide technical assistance to institutions and federal, state and tribal agencies on how to comply with NAGPRA. Civil penalties may be assessed against any museum that fails to comply with the requirements of NAGPRA. Barland-Liles will also work with law enforcement agents to support their work on criminal investigations that may arise from his administrative investigations.
"David is a proven leader and skilled investigator who has helped us strengthen our government-to-government relationships with Native American tribes and I am pleased to have him serve in this critical role," said NPS Director Sams.
Barland-Liles, a 33-year veteran of the NPS, joins in his new role after serving 25 years in NPS law enforcement. He served as the case agent of a distinguished team that successfully resolved the 1990 theft of Indigenous human remains from the museum collection of Effigy Mounds National Monument. Among Barland-Liles' many achievements, he was awarded the John L. Cotter Award of Special Achievement for Excellence in Archeology for his work during the Effigy Mounds investigation, and he was nominated by the U.S. Attorney for the Northen District of Iowa for a Department of the Interior Distinguished Service Award.
The Department will publish a notice of proposed rule-making for public comment in the coming months. The initial draft proposed text and the current regulations can be found on NPS's NAGPRA website.