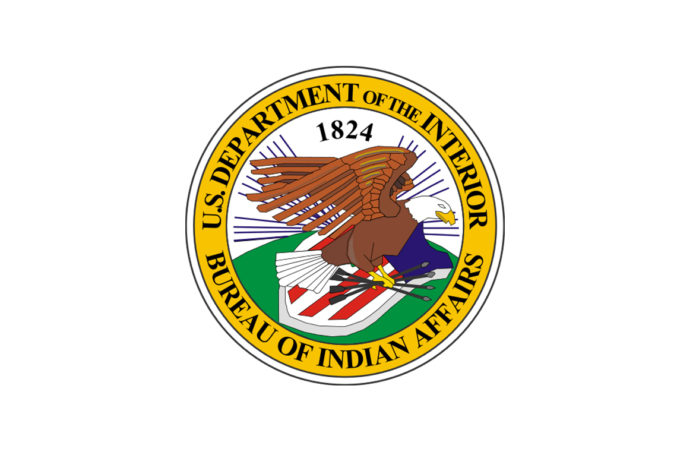 WASHINGTON, D.C. – The Department of the Interior's Assistant Secretary for Indian Affairs Bryan Newland has issued a lengthy decision in which he confirmed the status of the Mashpee Wampanoag Indian Tribe's reservation. In so doing, he confirmed that the Interior has authority under the Indian Reorganization Act to take such action, and further confirmed that the tribe's reservation has remained in federally protected trust status since the reservation land was first placed in trust six years ago on Nov. 10, 2015.
Mashpee Wampanoag Tribal Chairman Brian Weeden released the following statement in response to the Department of the Interior's recent affirmation of the Mashpee Reservation:
"This is a momentous day for the Mashpee Wampanoag Tribe, for indigenous communities across the country, and for defenders of justice.
We are grateful that President Biden and his administration, including Secretary Deb Haaland, Assistant Secretary Bryan Newland, and Solicitor Robert Anderson, have faithfully implemented the law and respected the sovereign rights of our tribe to protect our reservation.
To Senators Warren and Markey, to Representative Keating and former Representative Kennedy, to all the members of Congress and the Massachusetts Legislature, the more than 40 tribes and tribal organizations across the country, and the more than 350,000 citizens who have unfailingly championed our cause, we share this day with you.
Today's decision allows us to reclaim and protect our cherished Land and better serve the Mashpee Tribe for generations to come. While the injustices inflicted upon us cannot be erased, we can look to the future – a future of freedom, a future of prosperity, and a future of peace. We wish this not just for the Mashpee Wampanoag Tribe, but for tribal communities all across the land."
"I congratulate the Mashpee Wampanoag Tribe on this major victory, which conclusively reaffirms the trust status of their reservation," said U.S. Senator Elizabeth Warren. "The Massachusetts congressional delegation and I have proudly stood with the tribe throughout its fight to protect their ancestral homelands – a fight that should never have been necessary in the first place. I am glad to see the Biden Administration and the Department of the Interior finally issue this confirmation, and to end the attempt begun by the Trump Administration's to unjustly disestablish the tribe's reservation."
"The Mashpee Wampanoag Tribe has withstood years of uncertainty after the Trump Administration's unlawful, unprecedented and unjust attempt to abrogate their sovereignty and take away their tribal lands," said U.S. Senator Ed Markey. "The Department of the Interior's decision today finally lays to rest these wrongful actions and reaffirms the Mashpee Wampanoag Tribe's right to this land, which they have stewarded for more than 10,000 years. I join tribal leadership and the Wampanoag people in celebrating this decision and look forward to our continued partnership. We must take every opportunity to support and elevate tribal sovereignty and land rights across the federal government as a cornerstone of our fight for a just, livable future."
"Today's decision by the Bureau of Indian Affairs does not make up for centuries of wrongs foisted upon the Mashpee Wampanoag Tribe by the United States government, but it does represent a new chapter of self-determination for the People of the First Light," said Congressman Bill Keating. "I applaud the BIA's decision to look beyond the political calculations of the prior administration and instead focus on the needs and wishes of the tribe and extend my congratulations to Chairman Weeden and the tribe as a whole as they benefit from this decision going forward."