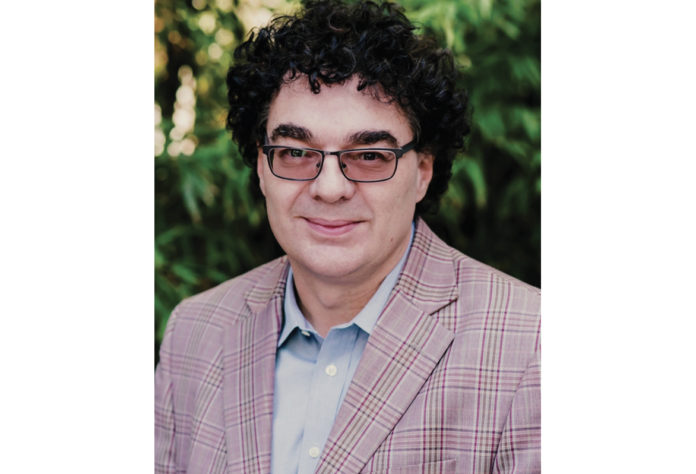 by Andrew Cardno
Effective communication across various business units is crucial for the modern resort branding strategy. By developing a coordinated communications strategy focused on key areas of business, your tribal casino can ensure that all outgoing communication is consistent with the brand and engages customers effectively. To achieve this, it is ideal to maintain separate communication/business units for different areas of the business, where each area maintains its own banned list. For example, a customer could opt out of the spa communication independently of the monthly direct mail program.
It is important to note that many organizations are moving to centralized communication, and if you are doing this, it requires careful control over the volume and type of communication as communication is a commodity. If the volume of communication is not carefully managed, customers may opt out, which could lead to a ban on communicating with them. For instance, in the case of a property dealing with many high-value hosted guests, hosts can manage all outgoing communication to prevent those players from unsubscribing from centralized communication, which could result in the customer communication being stopped under the CAN-SPAM laws. A ban from one marketing initiative is a ban from all under a centralized marketing communications strategy. Marketing initiatives should either be fully centralized to one controlled point of contact for each customer, or marketing should be operated from separate databases. This brings about the counter intuitive position that there are real benefits from operating separate databases in a diversified resort offering.
The Unexpected Benefit of Separate Customer Databases/Business Units

The tribal casino business is constantly evolving, with many casinos expanding into new areas, such as sports betting, entertainment, F&B, retail, and spa services. However, these new ventures bring new challenges, particularly when it comes to managing customer databases. It has often been thought that combining lists of customers will make a bigger database; in actuality, combining lists can leave your tribal casino with a much smaller database. It is important to have carefully coordinated marketing controls across your business, especially when diversifying your entertainment offerings.
Consolidating customer databases has often been seen as a way to create a larger customer database. However, this approach is highly inadvisable as it can lead to the loss of high-value customers, negatively impact customer experience and brand loyalty, and can create legal implications for your tribal casino. By understanding the risks associated with combining lists, tribal casinos can take steps to avoid these negative outcomes and build more effective marketing strategies.
Personalization vs. Consolidation: The Case for Targeted Marketing

Consider the implications of using a single, comprehensive customer database for various marketing initiatives across the different areas of your tribal casino. Imagine that you are adding a sportsbook to your gaming enterprise. Your marketing department, eager to drive business for the new sportsbook the property has heavily invested in, emails your entire player development database to let them know about the opening day of sports betting. One might assume that using the existing casino marketing database that has grown over years or decades will be a major advantage in promoting the property's newest addition, rather than starting a sports betting database from scratch. However, shortly after the sportsbook opening day announcement campaign has gone live, your slots and tables players who are not interested in placing sports bets unsubscribe from these emails. Because your property did not decide to keep the sports betting database separate from the player development database, your tribal casino can no longer market to slots and tables players who opted out, even if they only thought they were opting out of the sportsbook-related emails. By creating a consolidating database for different marketing initiatives, you have effectively minimized your entire customer database.
Negative Impacts of Database Consolidation on Customer Experience, Marketing Effectiveness and Revenue

Another reason not to consolidate your customer databases is that doing so can result in negative customer experiences and ultimately impact the casino's bottom line. Like the sportsbook scenario described above, players assuming they have opted out of sportsbook-related marketing can be dissatisfied to realize they are no longer receiving their usual offers and promotions; or even worse, they may stop visiting the property altogether, choosing to visit your competitor still sending them gaming offers. For your players who remain subscribed, the effectiveness of your marketing programs can dramatically decrease as customers receive increasingly more, but less relevant, offers; then, offers that would have otherwise been redeemed by players can get lost in the influx of various types of offers, and some players might start ignoring the offers altogether. Most likely, a combination of all the possible outcomes described will be true for different groups of your customers, thereby negatively impacting the customer experience, brand loyalty, and your casino's revenue by limiting the effectiveness of marketing campaigns.
Legal Implications of Consolidating Customer Databases

Consolidating customer databases can also create legal implications for your tribal casino. From a legal standpoint, the casino industry as a whole should ensure that their customer databases comply with all relevant data privacy regulations, such as the EU's General Data Protection Regulation (GDPR) and the California Consumer Privacy Act (CCPA). This includes obtaining customer consent for the collection, processing, and sharing of personal data, as well as providing customers with the ability to request access, deletion, or correction of their personal information. For example, if a customer opts out of sports betting marketing initiatives, your tribal casino must ensure that they are not included in any future marketing initiatives related to sports betting to comply with data privacy regulations such as GDPR and CCPA, as well as CAN-SPAM laws. Failure to comply with data and consumer privacy regulations can result in litigation, and more importantly, can put the tribe's sovereignty at risk if the state or federal government become involved. Therefore, different areas of your tribal casino enterprise should be separated in terms of data collection and marketing efforts.
How to Build Trust and Loyalty Through Careful Customer Database Management

The tribal casino industry is constantly evolving, with many casinos expanding into new areas beyond traditional gaming, and this diversification brings new challenges, particularly when it comes to managing your customer databases. Separating different areas of your business in compliance with GDPR, CCPA, and CAN-SPAM regulations is essential to avoid the negative consequences of consolidating customer databases. By separating different areas of your business and utilizing deeply-personalized targeted marketing efforts, your tribal casinos can foster long-term relationships with customers and build trust while complying with data privacy regulations and respecting customers' data privacy rights.
Andrew Cardno is Co-Founder and Chief Technology Officer of Quick Custom Intelligence (QCI). He can be reached by calling (858) 299-5715 or email [email protected].