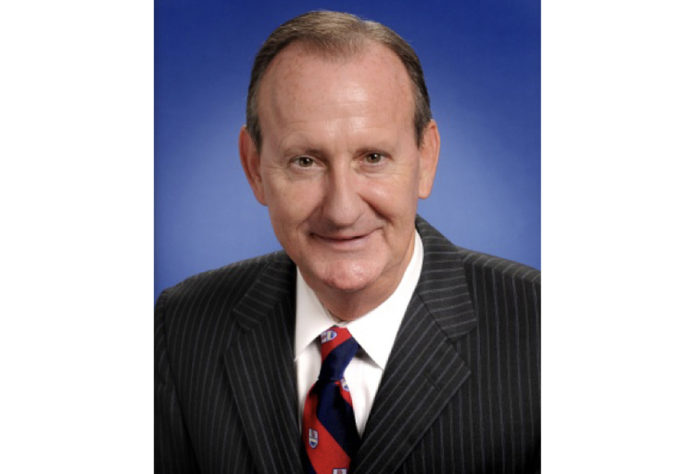 ADA, OK – Governor Bill Anoatubby has appointed Danny Hilliard as President of Corporate Development for the Chickasaw Nation. Hilliard has served as Vice President of Tribal Corporate Development since 2015.
"Successful business diversification has helped the Chickasaw Nation expand vital programs and services for our citizens," said Gov. Anoatubby. "Mr. Hilliard understands this vital connection. His vast experience, leadership and commitment to the Chickasaw Nation make him a great asset for our business diversification and economic development efforts."
In his new role, Hilliard, of Sulphur, OK, will continue to assist with the tribe's business diversification efforts, oversee the tribal Department of Commerce tourism organization as well as the Chickasaw Nation Small Business Development Center. He will additionally continue his service on numerous boards within the Chickasaw Nation that encompass technology, health and real estate sectors.
"I am extremely honored and deeply appreciate having the opportunity to work with the Chickasaw Nation team and to work under the incredible leadership of Governor Anoatubby," said Hilliard. "Having the opportunity to serve the Chickasaw citizens is indeed a humbling and rewarding experience that I have truly enjoyed during the past five years."
A tenured statesman, Hilliard's prior service includes 11 years at the University of Oklahoma where he served as Vice President for External Relations and Strategic Planning. He also served as executive officer, and a member of the Oklahoma University System Research Cabinet.
In 1990, he was elected to the Oklahoma House of Representatives where he served 14 years, including a term as Speaker of the House. Hilliard currently serves on several boards throughout the state, including the OU Children's Hospital Foundation, Innovation to Enterprise (i2E), Greater OKC Chamber of Commerce Advisors, The OKC Adventure District and the CHF Childhood Cancer Task Force.