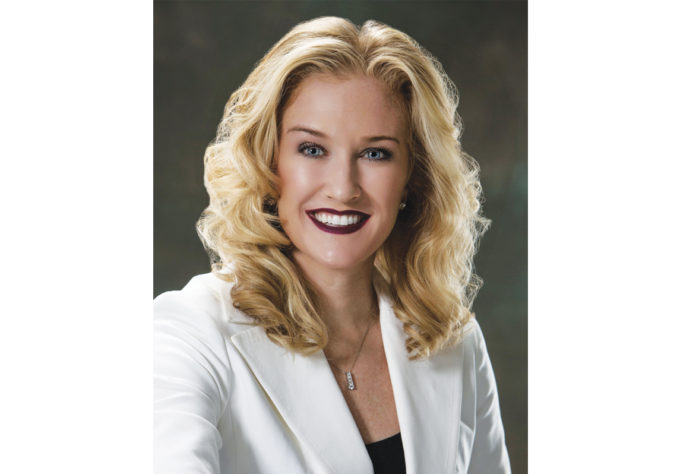 by Melissa Aarskaug
The last 18 months have been challenging times for the gaming industry. In addition to having a global pandemic to contend with, there has been a huge increase in cyber espionage and cyber incidents.
While tribal and commercial casinos furloughed and let go of staff, hackers were busy targeting the industry – most of their handiwork (i.e., cyber-attacks) wasn't disclosed on social media channels or in the news, keeping the public blind to the dire situation. In response, many tribal casinos have turned to "free" solutions in the hopes of boosting their security, however, free isn't always really free, and can lead to a damaging false sense of security.
In the past, the gaming industry didn't experience many breaches. That has changed dramatically. Now more than ever, cyber-attacks are happening with increasing regularity as criminals put a continually sharper focus on the gaming industry as a target, and as tribal and commercial casinos leave themselves vulnerable with a decreased staff and/or with a staff whose primary focus is IT, not cybersecurity.
With the ever-increasing frequency and complexity of cyber-attacks, organizations are turning to cybersecurity experts to help them build a stronger, more secure business framework. It has also led companies to diversify their solutions into the cybersecurity space, and even offer free assessments or a free temporary use of tools to demonstrate how impactful and easy taking these steps to a higher level of security can be.
First, some facts:
• Ransomware attacks have increased by 102% this year alone. The gaming industry has been targeted, along with major utilities, the government/public sector, transit, banking, etc. These kinds of attacks are ever-evolving and becoming the new normal, while targeting human weaknesses.
• It takes an enterprise more than 200 days to detect a security breach, and once you finally find it, it usually takes a very long time to completely recover from that breach – typically up to 80 days. Attackers can wreak havoc on a corporate network – from stealing data to breaching privacy and destroying the trust of customers.
• We are accustomed to attackers directly targeting Fortune 500 organizations, but the growing trend has been attacks on any organization seen as vulnerable. As larger tribal enterprises have matured some of their security processes, attackers have moved their sights on to "easier" targets, such as small and medium businesses or companies that are easier to breach because they don't have security tools in place or are lightly staffed. It is often hard for the leaders of these businesses to see value in cybersecurity expenses, as IT departments are non-revenue generating. This way of thinking needs to change. Once a system has been compromised, it is often too late for leadership to spend the needed money to properly secure the network, and the cost to rectify the breach can be even higher.
• Attackers are getting smart and adapting quickly. They are stealing admin credentials by deliberately causing errors on a user's machine to force an IT resource to log on. These attacks are incredibly expensive, and often come with a broader impact to a company's reputation.
• Cybercrime will soon cost the world $6 trillion annually. What's more, by the end of 2021, a business will fall victim to a ransomware attack every 14 seconds.
• Software and hardware are often out of date, and most organizations rely on them to do business. Hackers, over time, can discover security vulnerabilities and react.
In a post-COVID world where cybercriminals are getting braver, it's imperative that tribes invest in and make use of the right security team and controls. The industry should adopt the mentality – it's not if, but when – and prepare a strategy with their leadership teams and IT departments, or find a partner that can be ready to help in case of a breach.
Effective security protections require a combination of proper toolsets and the people who know how to use and tune them. Integration between security tools is critical to ensure there are no security gaps. Quite frequently, organizations "over tool" without integration or don't have staff who can support the solution, making them vulnerable while spending money inefficiently.
Some tribes have turned to any number of the many open-source, free tools that organizations can use, but their use may provide a false sense of security as they tend to be lacking in features and functionality. If it's free, then it's available to most anyone to use (even hackers). While free is promising something for nothing, you often get what you pay for – for better or worse.
Free versions of anti-virus, for instance, are usually lacking, or entirely absent, of any enhanced detection and response features, and may not have a centralized management console or robust alerting mechanisms. A strong, reputable endpoint anti-virus solution can assist with stopping ransomware attacks. This will also give admins the capacity to see when devices have been compromised and make sure they are properly updating.
In most cases, free or open-source tools do not allow response mechanisms that provide control of endpoints or workstations to address potential security issues. Open-source, or "free" versions of tools also normally are not supported by manufacturers or are not backed up by any warranty or even service level agreements (SLAs). Some free tools become obsolete and are dropped by their creators, resulting in investment in time and effort being made to implement something that might disappear or no longer get updates in a short time period.
Good security requires well-integrated toolsets that are supported by their manufacturer with SLAs in place, are updated frequently, have centralized management consoles, and contain alerting mechanisms.
While the last 18 months have been a challenging time, it also provided an opportunity to re-tool, get the support needed, train staff, and enhance technology.
Melissa Aarskaug is Vice President of Business Development for Bulletproof, a GLI company. She can be reached by calling (702) 373-3520 or email [email protected].