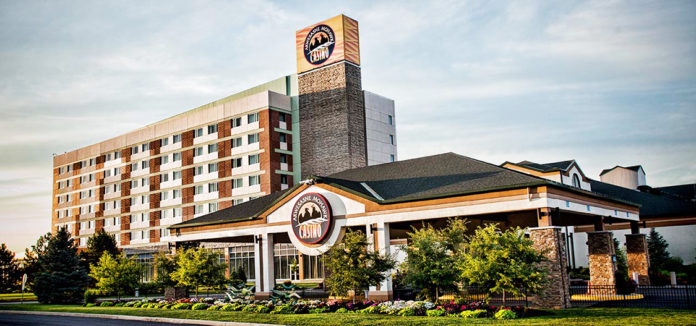 AKWESASNE, NY – With only 46.9% of eligible individuals vaccinated in the Akwesasne's southern portion, and the presence of the more contagious Delta variant in the community, the Saint Regis Mohawk Tribe has decided to use federal dollars to fund incentives for community members to get their COVID-19 vaccine. The incentives include providing monetary and other prizes to individuals who choose, or have already chosen, to get vaccinated to protect themselves, their families, and the overall Akwesasne community.
Beginning on Wednesday, September 1, 2021, eligible individuals who get vaccinated at the Open Walk-in Vaccine Clinic being held at the former-IGA Building will receive a $100 gift certificate from the Akwesasne Mohawk Casino Resort. The gift certificates will be provided to tribal members and employees of the Saint Regis Mohawk Tribe, Akwesasne Mohawk Casino, or tribal enterprises for each dose received – meaning individuals can get as much as $200 for receiving their first and second dose. The gift certificates can be redeemed at the casino.
The casino gift certificates will be provided for new vaccinations only. Individuals who received the COVID-19 vaccine will also be eligible to receive a monetary prize at two vaccination milestones. Five $1,000 Milestone Incentive Drawings will be conducted when the tribe's vaccination rate reaches 50% and 60%.
To help people get vaccinated, the Saint Regis Mohawk Health Services is holding an Open Walk-In Vaccine Clinic every Wednesday from 11:00am to 1:00pm, at the former-IGA Building located at 850 State Route 37 in Akwesasne. All individuals ages 12 years or older can attend, with parent/guardian presence required for minors. This is the only time for walk-in vaccinations.