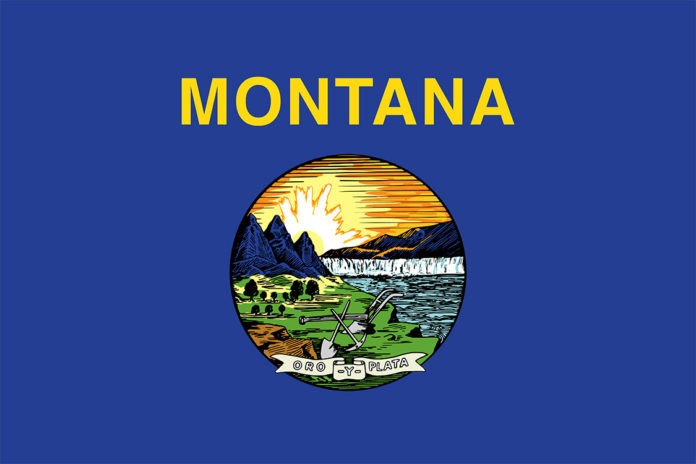 BILLINGS, MT – A Montana court recently struck down as unconstitutional two state laws that hinder Native American participation in the state's electoral process.
One measure, HB 176, would have ended Election Day registration; the other, HB 530, aimed to prohibit paid third-party ballot assistance. Native American voters living on reservations disproportionately rely upon both Election Day registration and ballot assistance to cast votes in Montana.
In 2020, two Montana courts struck down a substantially similar measure to HB 530, finding the restriction on ballot collection "disproportionately harms … Native Americans in rural tribal communities."
Plaintiffs including Western Native Voice, Montana Native Vote, the Blackfeet Nation, the Confederated Salish and Kootenai Tribes of the Flathead Reservation, the Fort Belknap Indian Community, and the Northern Cheyenne Tribe brought the lawsuit, Western Native Voice v. Jacobsen, against HB 176 and HB 530. They are represented by the Native American Rights Fund (NARF), American Civil Liberties Union (ACLU), ACLU of Montana, and Harvard Law School's Election Law Clinic.
The ruling from the Montana 13th Judicial District Court follows a two-week trial in August 2022 challenging four voting-related laws. The Montana Democratic Party and Montana Youth Action had challenged two other laws – SB 169, which makes the state's voter ID requirement much more restrictive, and HB 506, which places further limits on absentee voting. The court in this order also struck down SB 169; it had previously granted summary judgment to plaintiffs on HB 506.
The court ruled these various laws violate several provisions of the Montana Constitution, including the right to vote, equal protection, free speech, and due process.
Plaintiffs had previously obtained a preliminary injunction against HB 176 and HB 530, when the court found that the plaintiffs had made a prima facie showing that those laws were unconstitutional. On Sept. 21, 2022, the Montana Supreme Court upheld that preliminary injunction as to HB 176. (The state did not appeal the preliminary injunction ruling as to HB 530).
"As we face increasing and unrelenting attacks on our democracy, it is an unfortunate reality that the courts are the place of last resort for protecting our constitutional rights," said Alex Rate, Legal Director, ACLU of Montana. "Our clients shouldn't need to be filing lawsuits to vindicate basic rights – but as long as the Legislature continues to attempt to erode those rights, we will be standing side by side with tribes and voting rights organizations to make sure that they remain intact."
"The court was right to strike down these brazen and unconstitutional laws that would severely burden Native American voters in Montana," said Jonathan Topaz, Staff Attorney, ACLU Voting Rights Project. "Yet again, the courts in Montana have rightly determined that the Legislature cannot trample Native Americans' fundamental rights."
"Once again, tribes and GOTV organizations have been forced to defend the rights of Native voters from laws designed to make it difficult or impossible for Natives in Montana to vote," said Jacqueline De León, Staff Attorney, NARF. "Passing discriminatory laws did not work then, does not work today, and each time Montana legislators try to limit the rights of Native Americans, we will protect Native rights in court."
"Hopefully this decision will inspire elected officials to stop designing legislation that cripples the ability of specific groups of people to vote, and instead apply their time in office toward addressing the systemic inequities that ballot collection and Election Day registration allow Native and rural voters to overcome," said Samantha Kelty, Staff Attorney, NARF, citing as examples vast disparities in mail service, internet connectivity, and distance to voter registration and polling sites.
"Our clients stood up for not only their own constitutional rights and the rights of all Native American voters in the state, but indeed for the rights of every single Montanan," said Theresa J. Lee, Litigation Director, Election Law Clinic at Harvard Law School. "The evidence they put forward was overwhelming, and we are thrilled that the court heard that evidence and struck down these suppressive laws."