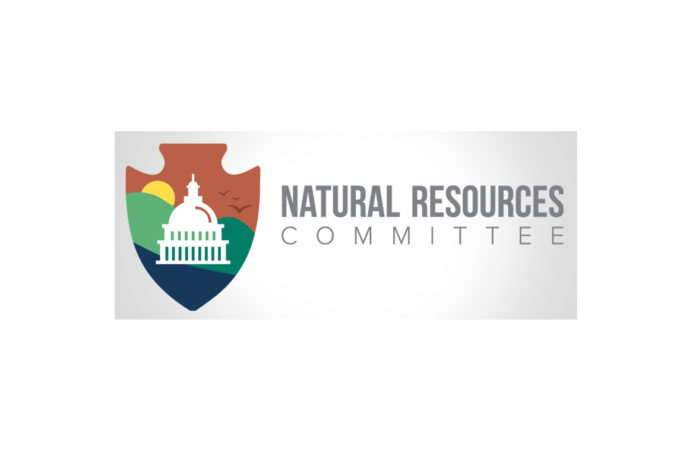 WASHINGTON, D.C. – Natural Resources Committee Chairman Raúl M. Grijalva (D-AZ) has introduced the Great Bend of the Gila Conservation Act to protect one of the most culturally significant and ecologically fragile landscapes in the southwestern United States. The bill will establish the 330,000-acre Great Bend of the Gila National Conservation Area, the 47,000-acre Paolo Verde National Conservation Area, and nearly 60,000 acres of new wilderness. 
The area designated by the Great Bend of the Gila Conservation Act, located in the Sonoran Desert in southwestern Arizona, includes numerous cultural, historical, and natural resources, many of which are considered sacred to Native Americans in the area. At least 13 federally recognized tribes retain cultural connections to this landscape. For thousands of years, the Great Bend of the Gila was a meeting point for diverse peoples and cultures, who built villages, cultivated the landscape through innovative irrigation canals, and left countless petroglyphs and other forms of rock art.
"The Great Bend of the Gila Conservation Act represents nearly a decade of work, not just by me, but by the tribes and Indigenous communities who consider the Great Bend sacred," said Chair Grijalva. "Together, we crafted legislation that will be clear and purposeful in making tribal and Indigenous involvement critical to the stewardship of these public lands and special places. The Inter-Tribal Commission at Bears Ears National Monument is setting the standard for what tribal co-management of public lands can be – this bill will expand that legacy to southern Arizona, and I couldn't be prouder. I'm grateful to the tribes who have helped shape this legislation and I hope my colleagues will honor that work by supporting this bill."
The Great Bend of the Gila Conservation Act will protect the Great Bend of the Gila from further degradation, limit destructive development of roads, withdraw lands from new mineral development, and require the development of new management plans to prevent resource damage. The legislation honors commitments to restore both ecological integrities and tribal nations' sovereign interests in the proper treatment and management of public lands. The bill also significantly enhances the role of tribes in the stewardship of the newly established site, and explicitly incorporates tribal cultural resources protection and Indigenous uses as a core function of the Great Bend of the Gila National Conservation Area.
The bill is supported by multiple tribes, including the Gila River Indian Community, the Cocopah Indian Tribe, Tohono O'odham Nation, and the Salt River Pima-Maricopa Indian Community, as well as The Wilderness Society and Archaeology Southwest.
"The Tohono O'odham Nation applauds House Natural Resources Committee Chairman Raul Grijalva's leadership in introducing the Great Bend of the Gila Conservation Act," said Tohono O'odham Nation Chairman Ned Norris Jr. "This legislation will provide the Nation and other Native communities with a more direct voice in the management of ancestral homelands that are now controlled exclusively by the federal government. This Act will help provide better protection for sacred sites and places of cultural importance to the O'odham, and better reflect the importance of the lands to the people who originally called them home. We thank Chairman Grijalva and look forward to working with Congress on this important effort."
"The Salt River Pima-Maricopa Indian Community (SRPMIC) emphatically support the Great Bend of the Gila Conservation Act," said Salt River Pima-Maricopa Indian Community President Martin Harvier. "The proposed legislation not only will establish two new conservation areas, protecting cultural heritage lands, important to our people (the O'Odham), it also ensures that associated tribal governments be consulted on the co-management of the designated lands. Tribes will become equal partners in how to treat these historical and cultural areas so they are sustained and respected for generations to come."
"The bill introduced by Representative Raul Grijalva to establish the Great Bend of the Gila National Conservation Area in the State of Arizona represents a tremendous opportunity to preserve a hugely important cultural, historical, and environmental landscape for future generations," said the Cocopah Indian Tribe. "This area has been occupied by our ancestors since time immemorial as is seen by our imprint on the land. The Great Bend of the Gila represents thousands of years of trade, agriculture, art, sports, conservation, and ceremony. The traces of our ancestors can be found in countless places in these lands, but these cultural landscapes face growing threats from looting, vandalism, and accidental destruction as more and more people venture into the desert from growing urbanized areas. The establishment of a National Conservation Area and administration in cooperation with a tribal advisory committee will help create the tools and oversight to ensure the protection of this priceless landscape not only for future generations of Cocopahs, but also for all Americans."