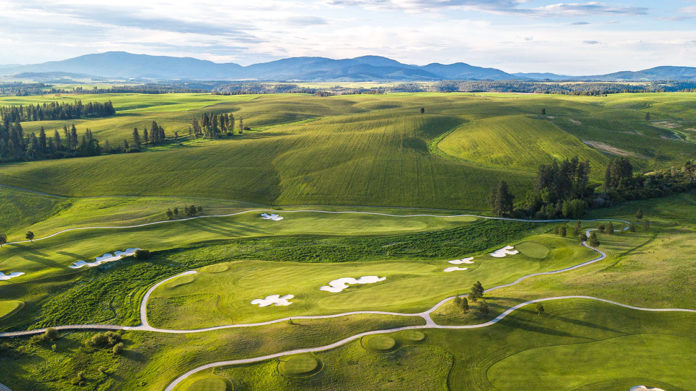 WORLEY, ID – Circling Raven has ranked No. 1 in "Golfweek's Best by State 2023″ list. This marks the 12th time Circling Raven has been recognized as Idaho's best public golf course by the media outlet's raters. To come up with "Golfweek's Best," hundreds of Golfweek course raters evaluate courses nationwide annually and score them based on 10 criteria.
Owned by the Coeur d'Alene Tribe and an amenity of its casino resort in the scenic Idaho panhandle, Circling Raven's 18 holes are ingeniously routed across 620 acres of Palouse terrain. Named after a seminal tribal chief, the course sits amid woodlands, wetlands, and wildlife, including eagles and moose. Nature and reverence for the land are essential to the course and tribal custom.
"The tribe's mission is to empower our people through our enterprises and to pay homage to our ancestors and ancestral homelands," said Laura Penney, CEO of Coeur d'Alene Casino Resort Hotel. "Circling Raven does this wonderfully, and we deeply appreciate the objective critical acclaim."
Circling Raven will host the Circling Raven Championship, an Epson "Road to the LPGA" Tour event, August 21-27. Top women professionals from around the globe will vie for their share of the $225,000 prize purse.