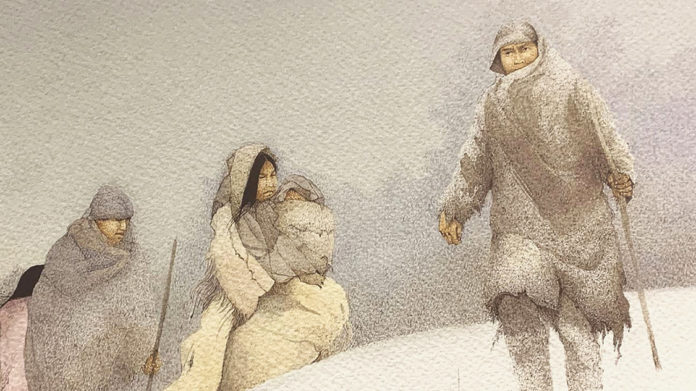 DURANT, OK – The Third Annual Trail of Tears Virtual Journey, hosted by Choctaw Nation, begins March 1, 2023 and concludes on May 31, 2023. This year's virtual/online route will take participants over 620 miles from Nanih Waiya Mound in Mississippi to Nanih Waiya in Oklahoma through cities such as Memphis, Little Rock, and Fort Smith. Participants will have until May 31, 2023 to complete the journey via an app.
The app, called Walker Tracker, uses any step-counter to track and log steps. Participants have a three-month span to complete the journey. The app will display the route, where your team is along the journey and others' team members are on their journey.
The Trail of Tears Virtual Journey started in 2021 when the Choctaw Nation Healthy Lifestyles Team brainstormed how to get all Choctaw tribal members outside and moving amidst the COVID-19 pandemic. "Giving them the virtual challenge gave a purpose to many of our members," said Doris Winlock, Healthy Lifestyle Coordinator. "They were excited to learn about the journey our ancestors took."
Over 1,000 people joined the challenge last year and 700 completed the journey. "We wanted to make it reasonable for all levels of activity, so the participants were allowed to have teams of three if they wanted," said Winlock. Participation expanded to 41 states in the U.S. and three other countries.
To join the challenge, participants can review the details and complete instructions of the Virtual Trail of Tears on the Choctaw Nation webpage at choctawnation.com/events/health/virtual-trail-of-tears-challenge/. All are invited to participate and upon finishing will receive a medal and certificate through the mail.