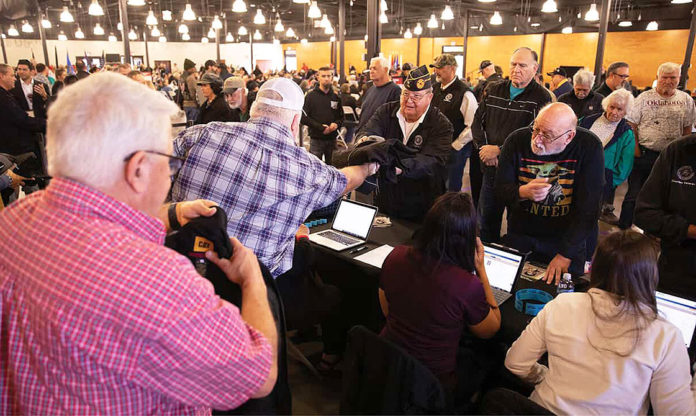 DURANT, OK – The Choctaw Nation of Oklahoma (CNO) and the U.S. Department of Veterans Affairs (VA) will co-host a day of helping military veterans in the area apply for new and expanded VA health benefits. "Bringing VA Benefits to Your Hometown" will take place from 9:00am to 6:00pm Wednesday, May 24 in the big conference room at the Choctaw Nation Headquarters, 1802 Chukka Hina, in Durant.
Medical professionals will be on hand to conduct screenings and to assess certain health conditions. Representatives will help with applications and filing on site for benefits of the PACT Act. The act was passed by Congress in 2022 and allows greater access to aid for veterans exposed to Agent Orange and other toxic substances on a Presumptive Conditions List. Greater coverage is now available for Vietnam, Gulf-era, post-911 and other veterans.
The event is free and open to all veterans.