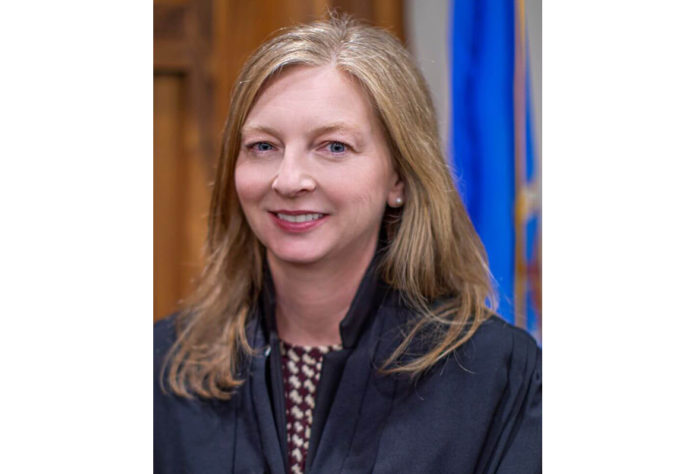 DURANT, OK – Choctaw Nation of Oklahoma has appointed Amy J. Pierce as the first fulltime district court judge for the tribal nation's Judicial Branch. She was sworn in this week by Choctaw Nation Chief Justice David Burrage at the Choctaw Nation Judicial Center.
"Judge Pierce is an outstanding addition to our court system," said Gary Batton, Chief of the Choctaw Nation. "Her integrity, judgement, discernment and knowledge will continue to establish our judicial system as one of the best tribal courts in the country."
Having experience in Native American Law, Pierce joins the Choctaw Nation as the Judicial Branch continues to increase their case load as a result of the McGirt vs. Oklahoma decision in the U.S. Supreme Court.
An enrolled member of the Choctaw Nation, Judge Pierce was most recently a partner at Hampton Barghols Pierce in Oklahoma City, and held positions at two other law firms in Oklahoma City. Judge Pierce has been voted a "Top 25 Women in Law" in the State of Oklahoma by Super Lawyers, among other honors.