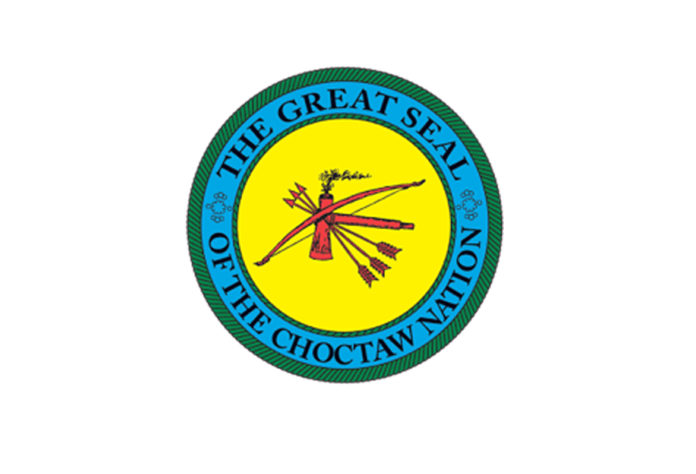 DURANT, OK – The Choctaw Nation Community Partnership Fund (CCPF) distributed more than $2 million to its neighbors in surrounding communities through voluntary contributions in 2021.
The funding supported a wide variety of projects throughout southeastern Oklahoma, including road improvements, recreational facilities, public safety, law enforcement vehicles and COVID-19 mitigation. Dozens of cities and counties across Atoka, Bryan, Choctaw, Coal, Haskell, Latimer, Leflore, McCurtain, Pittsburg and Pushmataha decided to use the money for future projects.
"Without the help from the Choctaw Nation, we might not have been able to pay for necessary upgrades to our fairgrounds," said Pushmataha County Commissioner Mike Brittingham. "Upgrades included an ADA-compliant restroom, roof replacement, foam insulation, heat and air and lighting enhancements, which have provided amazing benefits for our community. It's a huge advantage to our community to have the Nation's engagement because they're always there when we need them."
Improving Choctaw Nation communities benefits Choctaw Tribal Members as well as all Oklahomans who call southeastern Oklahoma home. CCPF voluntary contributions will continue on a quarterly basis to cities and counties that host non-gaming businesses throughout the Nation's territories. The expectation is for each local government to apply the contribution toward supporting and developing their communities.
"The Choctaw Nation recognizes its presence can have a positive impact in the communities where our people live and work," said Tammye Gwin, the Choctaw Nation's Senior Executive Officer of Strategic Development. "Helping people grow and succeed is an important part of our mission to promote the best of our faith, family and culture."
Since its inception, CCFP has contributed nearly $5.4 million.