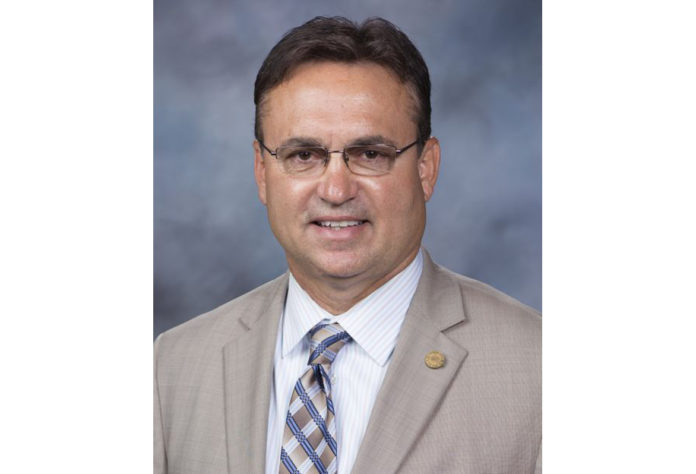 ADA, OK – Governor Bill Anoatubby has appointed Frank Johnson, Jr., to Deputy Secretary of Governmental Affairs and Partnerships. Johnson, of Paoli, OK, is a Chickasaw citizen and longtime Chickasaw Nation employee who began his tenure with the tribe in 2006. He has previously served as Undersecretary of Governmental Affairs.
"Frank Johnson understands that being a good neighbor is a high priority for the Chickasaw Nation," said Gov. Anoatubby. "His experience working with local, state and federal governments has helped him develop a keen understanding of the potential for productive collaboration. We are confident his work will be instrumental in expanding the wide range of mutually productive partnerships in communities across the Chickasaw Nation."
Governmental Affairs maintains tribal relations with the federal government, the states of Oklahoma and Texas, other Native American tribes, and communities within the Chickasaw Nation boundaries in Oklahoma. Johnson previously served the Chickasaw Nation Department of Commerce in Governmental Affairs, acting as a liaison among the Chickasaw Nation, private business executives and elected officials in federal and state governments.
"We are helping communities learn how to partner with the Chickasaw Nation," said Johnson. "Governor Anoatubby's vision of leadership and communication among our partners and potential partners is one of inclusion. His leadership and (Chickasaw Nation Department of Commerce Secretary) Bill Lance's mentorship gave me the tools and experience to confidently represent the best interests of the Chickasaw Nation."
Johnson currently serves on a number of boards, including the Ada Airport Commission, Murray County Hospital Foundation, Oklahoma Sports Hall of Fame and Jim Thorpe Award, as well as boards dealing with tribal sovereignty and issues of import involving the Chickasaw Nation. Johnson, his wife, Holly, and family reside in Sulphur.