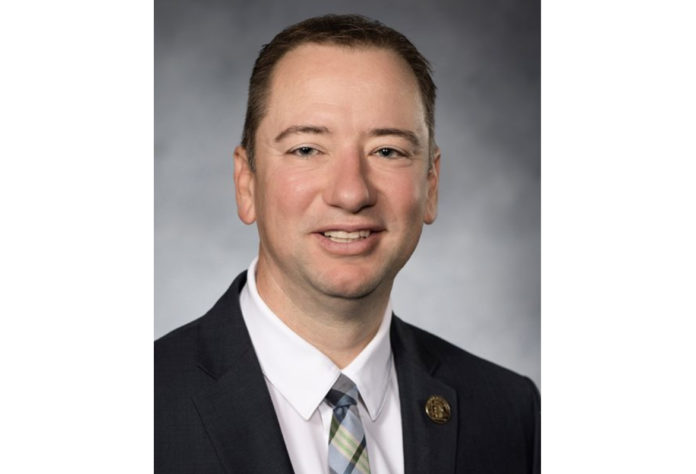 ADA, OK – Chickasaw Nation Governor Bill Anoatubby has appointed Scott Emerson Under Secretary of Operations for the Chickasaw Nation Department of Commerce.
"Scott Emerson has demonstrated a commitment to excellence throughout his career," said Gov. Anoatubby. "His wide-ranging experience, strong administrative skills and understanding of the role data analysis plays in improving performance make him well-suited to serve in this position."
Emerson began his career with the Chickasaw Nation as a procurement coordinator in 2002. He has served as General Manager of the Washita Gaming and Convenience store, Assistant Gaming Operations Manager, Regional Manager of Gaming, Director of Operational Performance and Executive Officer of Business Operations.
"I am thankful having come to work for the Chickasaw Nation," said Emerson. "In 2002, it was recommended I apply for a job at the Chickasaw Nation. I knew little about the Chickasaw Nation at the time and was intrigued by the range of opportunities that might be available. I did not realize the ceiling was higher than I could see at the time."
The Department of Commerce and the Division of Operations are responsible for managing all the business units within the boundaries of the Chickasaw Nation including casinos, retail outlets, hotels, radio stations, the Lazer Zone Family Fun Center and Bedré Manufacturing, among others.
Emerson also assists with the Standards and Compliance Department that supports facilities by performing audits within the Chickasaw Nation businesses and works with management directly to analyze the information gathered. The Standards Department is also responsible for documenting and updating procedures for best standardizing practices.
Emerson's team also includes the Operational Performance Analytics Division, home to data scientists and analysts performing advanced analytics models that assist leadership in decision-making. The division also assists in forecasting for budgeting processes.
"The opportunity to work with such a variety of leaders under the direction of Governor Anoatubby through each designation, each with its own set of eyes, is experience I do not believe I could have received anywhere else," said Emerson. "Governor Anoatubby's appointment is a reminder of what I am to lead my team to do and also affirmation that I am leaning in the right direction."
Emerson serves on the Mercy Health Foundation Board of Directors in Ada, OK, and is a member of the Mercy Health Foundation Investment Committee. He is also an Ada City Schools Foundation board member.