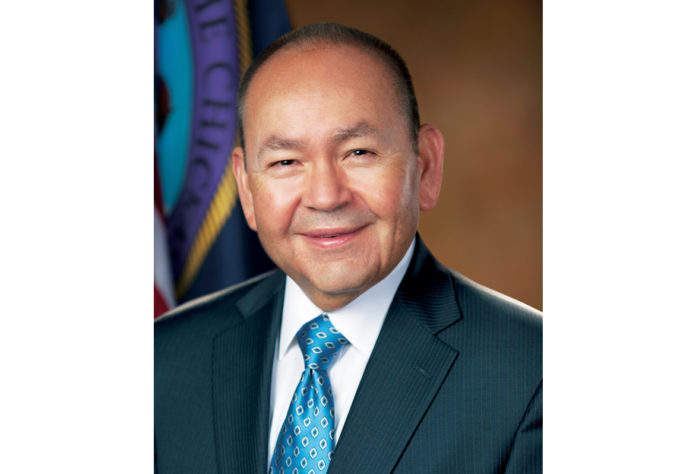 WASHINGTON, D.C. – The American Gaming Association (AGA) announced the Gaming Hall of Fame Class of 2023, honoring Bill Anoatubby, Governor of the Chickasaw Nation for his significant contributions to the industry.
Anoatubby has served as Governor of the Chickasaw Nation since 1987. Early in his tenure, Anoatubby recognized the important role gaming could play in advancing sustainable economic development and self-determination for the tribe. Since 1987, gaming operations have helped drive the number of Chickasaw Nation employees from 250 to more than 14,000, expanding tribal assets two-hundredfold. As Governor, Anoatubby oversees the tribe's operation of more than 100 diversified businesses, including 24 tribal gaming locations, generating funding for 200-plus programs and services that benefit education, healthcare, housing and more for Chickasaw families, Oklahomans and their communities. Anoatubby also played an integral role establishing the Indian Gaming Association (IGA) and Oklahoma Indian Gaming Association (OIGA), as well as negotiating the 2004 Oklahoma gaming compact, which solidified the future of tribal gaming in the state. Under Governor Anoatubby's direction,  the  Chickasaw Nation also places a strong emphasis on preserving and sharing its heritage, history, language and culture.
The three other honorees included:
Robert Miodunski, Former CEO, American Gaming Systems; Former President & CEO, Alliance Gaming and President, Bally Gaming
Jim Murren, Former Chairman and CEO, MGM Resorts International
Ellen Whittemore, Executive Vice President, General Counsel and Secretary, Wynn Resorts
"This year's Gaming Hall of Fame class enshrines industry leaders that have positively transformed businesses and communities through their contributions to gaming," said AGA President and CEO Bill Miller. "From leading casino and supplier operations to advancing industry regulation and tribal gaming, Bill, Ellen, Jim and Robert's far-reaching impacts on gaming are indelible and undoubtedly worthy of inclusion in the Hall of Fame."
Since 1989, the Gaming Hall of Fame has recognized gaming legends, pioneers and business leaders for their lasting impacts on the industry. The class of 2023 will be honored during an invitation-only induction ceremony at the Global Gaming Expo (G2E) in Las Vegas this October.
"The Gaming Hall of Fame honors the diverse ways gaming leaders elevate our industry," said AGA Chairman of the Board & Hard Rock International Chairman and Seminole Gaming CEO Jim Allen. "This year's class epitomizes this principle, and we look forward to celebrating their accomplishments at G2E 2023."
Hall of Fame honorees are selected by an independent panel of gaming executives.