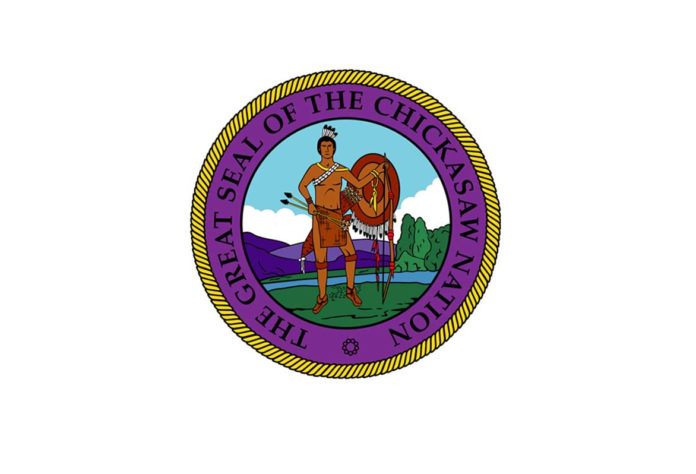 ADA, OK – The Chickasaw Foundation recently partnered with Citizens Bank of Ada to provide 501 cinch-close bags to the Chickasaw Nation Nutrition Service's Community Nutrition School Food Pantry Project. The partnership provides much needed assistance in the fight against food insecurity for school-aged children throughout the Chickasaw Nation.
The Community Nutrition School Food Pantry Project furnishes 21 stocked food pantries to area schools. The donated cinch-close bags are nondescript and compact so they can be easily placed inside a student's school backpack. The bags allow students to visit the pantry without fear of being subjected to any additional social stigma associated with being in need. Bags are filled with easy-to-prepare food items and can be returned to the pantry and reused as needed.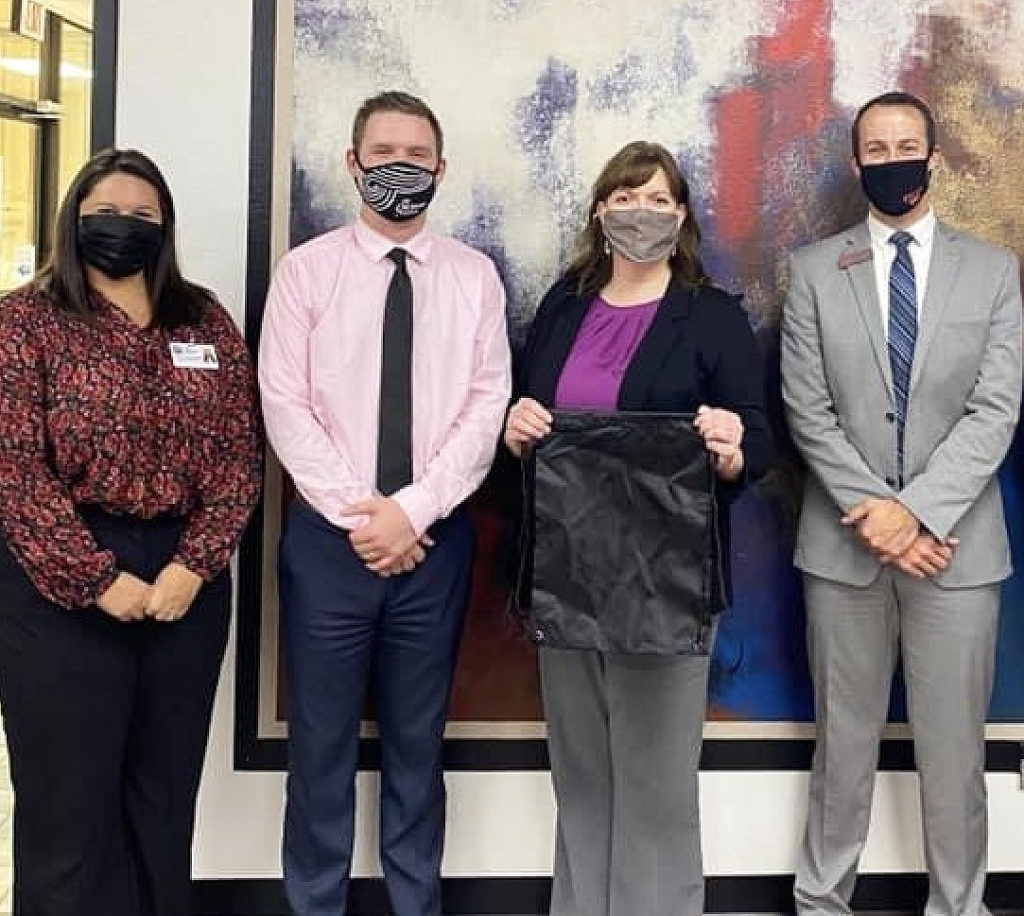 Food insecurity for school-aged children has become especially prominent for those located in rural communities. Food pantries operated by Chickasaw Nation Nutrition Services offer easy access to food items to children located in these rural communities.
"When a student or child is able to access food at a school food pantry on their own, they are able to help alleviate the burden of food insecurity for themselves," said Leslie Cook, Special Projects Coordinator for Chickasaw Nation Nutrition Services. "Children are able to access food right where they go to school, and the bags provided will help the children receive food to take home from school with them discreetly. School food pantries work hard to maintain confidentiality and reduce the social stigma of food insecurity, and the bag donation directly affects that effort. Social stigma keeps many of those who experience hunger from accessing services. Keeping school food pantries properly supplied with materials like discreet bags for the food will help reduce the social stigma around access to these services, and help reduce hunger in children and communities."
Chickasaw Nation Nutrition Services plans to open four more school food pantries during the 2021-2022 school year.
"The Chickasaw Foundation is very proud to have partnered with Citizens Bank of Ada," said Johnna R. Walker, Chickasaw Foundation Chief Executive Officer. "We are grateful for their generosity to help fight food insecurity in local communities."