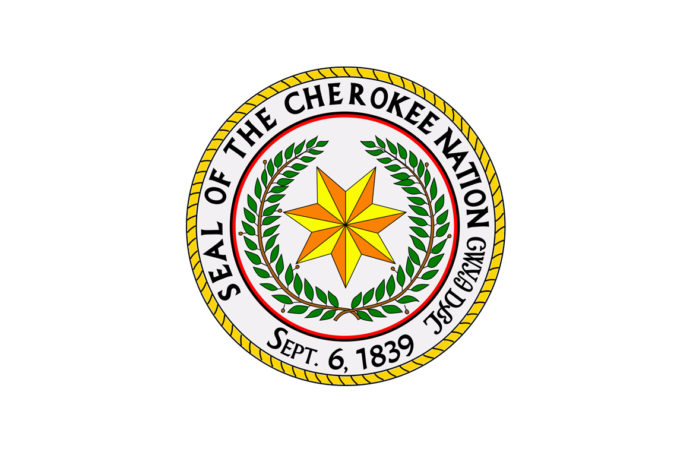 TAHLEQUAH, OK – The Cherokee Nation has begun distributing its first batch of what will total more than $14 million to utility companies on behalf of 9,600 low-income Cherokee households through a one-time emergency assistance program. The $14.4 million in disbursements makes the program the largest utility assistance program in the tribe's history.
"The economic impacts of the COVID pandemic, including high inflation, hits low-income Cherokee families the hardest," said Cherokee Nation Principal Chief Chuck Hoskin, Jr. "These $1,500 payments will help our low-income citizens in the region meet their utility expenses for months, freeing up their funds to meet other needs."
The tribe's Respond, Recover and Rebuild Emergency Utility Assistance Program was available to low-income Cherokee citizens residing in the tribe's reservation and in contiguous counties. Applications were available from May 6 to June 30 through the tribe's online Gadugi Portal and at nearly two dozen in-person sign-up events across the reservation.
Payments of $1,500 to utility companies selected by the applicant will be sent in batches, with the first batch beginning Friday, July 15.
"Chief Hoskin, the Council and I are listening to the needs of citizens," said Deputy Chief Bryan Warner. "This is just the most recent program to provide direct financial relief to Cherokee citizens. It represents just a portion of the hundreds of millions of dollars in direct assistance Cherokee Nation has provided during the past three years. All of this is in addition to major long-term investments in our tribe's future."
The one-time Respond, Recover and Rebuild Emergency Utility Assistance Program is in addition to the tribe's annual Low Income Heating Energy Assistance Program, often referred to as LIHEAP.
Since 2020, Cherokee Nation has provided more than $750 million in individual assistance payments under the Respond, Recover and Rebuild plan.
"Programs like these make a real difference in the lives of Cherokee families," said Council Speaker Mike Shambaugh. "With the cost of living skyrocketing, this assistance comes at just the right time. This is also a good time for all Cherokee citizens to make sure their information is up to date on the Gadugi portal for easy access to future programs and services."